A pregnant elephant has died after eating a pineapple filled with firecrackers, Indian wildlife officers say.
An investigation has been launched after the elephant was found standing in water in Kerala's Silent Valley Forest on 27 May.
A spokesperson from Kerala Forest Department told Sky News that farmers put fireworks inside food and plant it on the edges of their fields to keep wild boars away.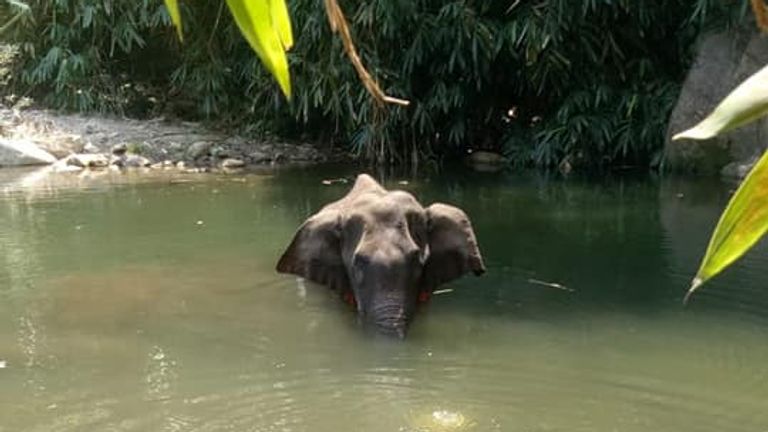 The incident came to light when forest officer Mohan Krishnan, part of the team who attempted to rescue the animal, posted on Facebook.
"She trusted everyone. When the pineapple she ate exploded, she must have been shocked not thinking about herself, but about the child she was going to give birth to in 18 to 20 months," Mr Krishnan said.
The elephant's tongue and mouth were badly injured and she was unable to eat due to her injuries.
Source: Read Full Article