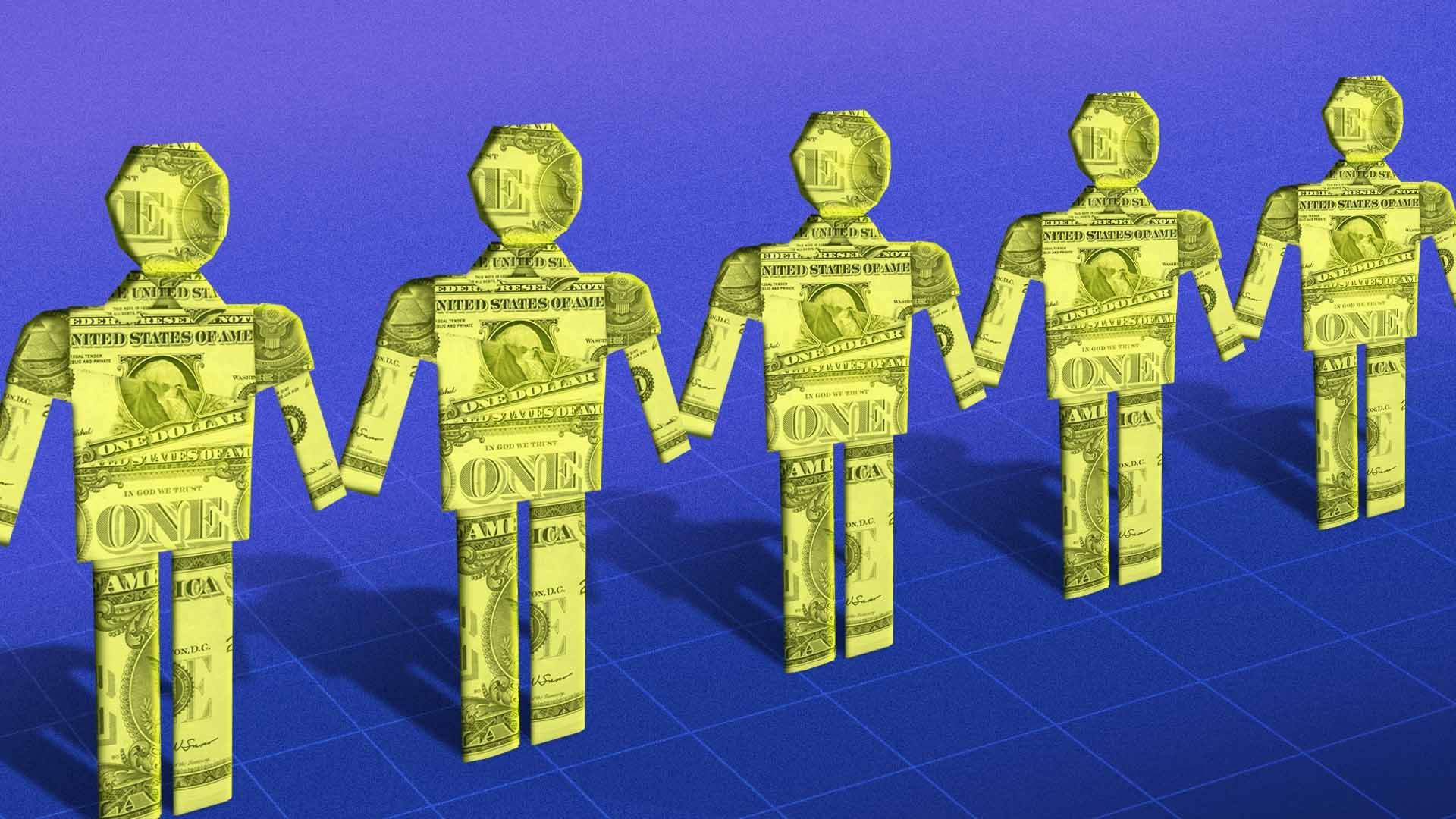 Illustration: Sarah Grillo/Axios
UBS has struck a deal to purchase troubled Credit Suisse for $2 billion, the Financial Times reported on Sunday, as a maelstrom of higher interest rates and bank solvency fears continue to batter global markets.
Why it matters: Aggressive central bank action to arrest stubborn inflation has shaken investor confidence, with financial institutions caught in the crosshairs.
A representative for Credit Suisse declined to comment to Axios.
If consummated, the UBS offer represents a fraction of Credit Suisse's roughly $8.5 billion market capitalization as of Friday's close.
Flashback: After years of mismanagement and scandal-ridden headlines, the storied 167-year-old European banking giant was laid low by a crisis rattling the banking sector in the wake of Silicon Valley Bank's failure.
Credit Suisse, one of a handful of global financial institutions deemed "systemically important," posted a fourth-quarter loss of over $1 billion. Over the last few days, it has suffered mass outflows as problems mounted and bank sector concerns festered, pushing its stock to record lows.
The Financial Times was first to report that UBS was exploring a deal for all or part of Credit Suisse, its embattled rival, under the urging of the Swiss National Bank and the country's financial regulator.
According to a Reuters report, UBS was seeking $6 billion in guarantees from Swiss authorities to execute a potential deal. Meanwhile, U.S. asset management giant BlackRock, which last week denied having interest in Credit Suisse, was said to be involved in the high-stakes discussions.
What they're saying: A jittery Wall Street has pummeled bank stocks over the last few weeks, with some fearing another worldwide liquidity crisis.
However, Capital Economics wrote in a note on Friday that "more problems may yet emerge at other commercial banks in the US. But the industry there as a whole doesn't have a worryingly high uninsured deposit ratio or unrealized losses on 'held-to-maturity' securities in excess of capital."
"And if more skeletons do emerge from the closet, this is more likely to be the case for banks that have been relatively lightly regulated because they pose less of a risk to the economy," the firm added.
Editor's note: This is breaking news. Check back for updates.
Source: Read Full Article