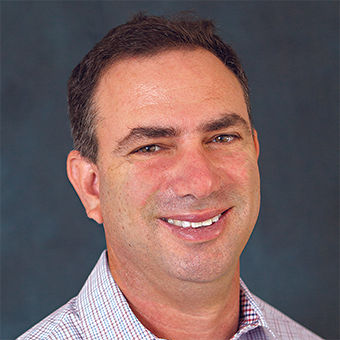 One day this spring, I received a surprise call from my brother as he was transferring through Denver.
"Denver is now my favorite airport," he said to me, excitedly. 
When I asked why, my brother raved about the lounge-style seating at his gate and, better yet, on the nearby patio, where he planned to head shortly to enjoy fresh air. 
At that time, I'd yet to see that new four-gate section of Denver Airport's Concourse B. But when I did go there a few weeks later, I noted to myself that my brother hadn't even mentioned the fire pits or the tarmac views.
In this week's cover story, I wrote about trends in airport architecture and design. And happily, the inclusion of more outdoor spaces is just one of the strong themes that emerged as airport planners, architects and administrators eagerly told me about their efforts to evolve customer comfort.
Luis Vidal, who is co-designer of the Pittsburgh Airport terminal that is under construction, explained the lengths airport designers are going to these days to make wayfinding intuitive. In Pittsburgh, for example, the roof will invoke the city's rolling hills. The large spaces under the hills will be used for gathering spots such as security and check-in, while the roof's valleys will compress the space as travelers walk between those venues.
Ken Brown, president of the firm PGAL, which designed the soon-to-open Newark Terminal A, also emphasized the importance of making wayfinding almost a subconscious endeavor for airport customers. He also spoke passionately about using digital offerings to both engage and inform flyers. At Newark, he noted, a series of digital pylons in Terminal A's commercial area will present a collage of New Jersey history, while pylons at gates will offer far more information than traditional gate signs ever could. 
These types of changes augment the high ceilings and widening concourses that are making airports around the U.S. and around the world more pleasant for flyers.
They're also just the tip of the iceberg. 
Related stories:
Delta touts new LaGuardia terminal as blending beauty and function
Delta limits Sky Club access, introduces business lounge network
Forward-thinking airport management teams are laying robust technological infrastructure as they renovate terminals or build new ones to prepare for a time when the airport journey will have far fewer touch points than today. Dan McCoy, the TSA's chief innovation officer, even spoke with me last fall about a future in which airport passengers could be screened as they move normally through the airport via a combination of facial-recognition biometrics and sensor-based tracking of cellphone IP addresses. 
Of course, improvements like that will come with drawbacks related to privacy. And many of the other enhancements being made at airports are at least partially profit-driven. Airports want passengers to have a smooth and comfortable experience so that they'll have more time to spend money at shops and restaurants.
To that point, some new design features serve dual roles. For example, Brown spoke about placing concessions in the middle of concourse hallways. Doing so keeps travelers relaxed, since they can watch their gate while eating or drinking. It also gives them more time at concessions to spend money. 
Still, spending extra money is a choice. Even travelers who fill a water bottle post-security and then snack on a granola bar they brought from home can enjoy an outdoor patio with a fire pit on a sunny February day. 
Source: Read Full Article