As a leading all-inclusive resort owner, operator and developer, Playa Hotels & Resorts has been well positioned to capitalize on the all-inclusive sector's rapid growth. This year alone, the company announced an agreement with IHG Hotels & Resorts, through which it plans to open the first all-inclusive flagged under IHG's Kimpton brand, and debuted the Sanctuary Cap Cana, the first all-inclusive extension of Marriott International's Luxury Collection brand. Hotels editor Christina Jelski recently spoke with Fernando Mulet, Playa Hotels & Resorts' executive vice president and chief investment officer, to talk about innovation within the all-inclusive category and where the company plans to expand next.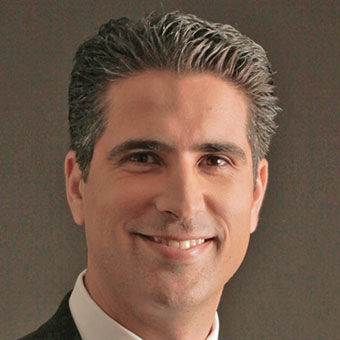 Q: We've seen many major hospitality companies significantly ramp up their focus on all-inclusives in recent years. Can you talk about what's sparked this sudden spike in interest?
A: One of the things that actually triggered the formation of our company was the question around why the big, global hotel companies were represented across every segment of the hotel industry except all-inclusive. It was a model they didn't understand. So, we saw the need to open the door for them. That's what we did back in 2013, when we did our first partnership with Hyatt, helping them create two new all-inclusive brands: Hyatt Ziva and Hyatt Zilara. I think the other big brands have seen the success that we've created for Hyatt, and they're now understanding that their customers are demanding the experience that all-inclusive offers. And now that they're paying attention to it, they're also realizing that all-inclusive has evolved dramatically.
Related: After Hyatt's ALG acquisition, what comes next in all-inclusives?
Q: Speaking of that evolution, how is Playa Hotels & Resorts seeking to raise the bar?
A: We have a tremendous focus on improving our experience. We're constantly looking at how to improve our F&B offerings and investing more on different concepts and bringing in chefs and talent to elevate the quality. At the same time, we're working on entertainment. It had gotten to a point where everyone was doing the same thing. You had your big theater with your salsa dancing or Michael Jackson show, but I think there's opportunity here to differentiate and do new things. We're spending a lot of time on that and looking at mixing F&B and entertainment, like creating dining shows. And the third thing would be wellness. We've invested a lot in the past 10 years in improving those facilities. For example, the gyms that we now have at some of our resorts are state of the art. They're not the typical hotel gym anymore.
Q: With so many well-known hotel brands now jumping into the all-inclusive category, how has the competitive landscape been impacted?
A: Yes, there's now more competition, but the new competitors are also creating a positive trend for the segment. Now that Marriott, Hilton, Hyatt, IHG and all these big brands are entering the space, they're promoting all-inclusive to their loyal customers. There are a lot of customers that are giving the all-inclusive experience an opportunity because there's that stamp of approval from a global brand. The fact that these brands are coming in also means that if you're not part of that, and your properties aren't affiliated with well-differentiated brands with access to distribution and a large customer base, you could be [more impacted by] the competition coming in.
Q: What can we expect to see on the expansion front?
A: Today, we have 24 hotels in Mexico, the Dominican Republic and Jamaica, and we still see a lot of a lot of potential to continue growing in those markets. And then within the region of the Caribbean and Latin America, there are definitely destinations we're not present in today that we see potential in. At the same time, we think our business model is exportable to other regions, and we're exploring opportunities in other continents. There's Europe, and we've been very active in looking at opportunities there, and we're also looking at opportunities in the Middle East and Asia. 
Source: Read Full Article