IHG Hotels & Resorts has unveiled the name of its new midscale conversion brand, Garner. 
IHG envisions Garner will be the "leading choice for guests wanting great value stays at high-quality properties, and for owners seeking higher returns in the midscale segment."
"The brand will offer an affordable price point alongside the things that guests value most, such as a convenient location, a sound night's sleep and a great, complimentary hot breakfast — all at a quality and price that's currently hard to find in the market," IHG said.
The breakfast will be "worth getting up for," said Jenn Gribble, IHG's senior vice president of global marketing for mainstream brands.
IHG Hotels & Resorts CEO Elie Maalouf said the company has "already received more than 100 definitive expressions of interest in Garner, which demonstrates the strong potential in the segment."
Hotel owners have expressed their desire to work with a high-quality conversion brand at a lower price point, IHG said, and Garner was developed based on their feedback and insight. IHG said it will work with each owner and property site to evaluate the level of renovation required to become a Garner hotel.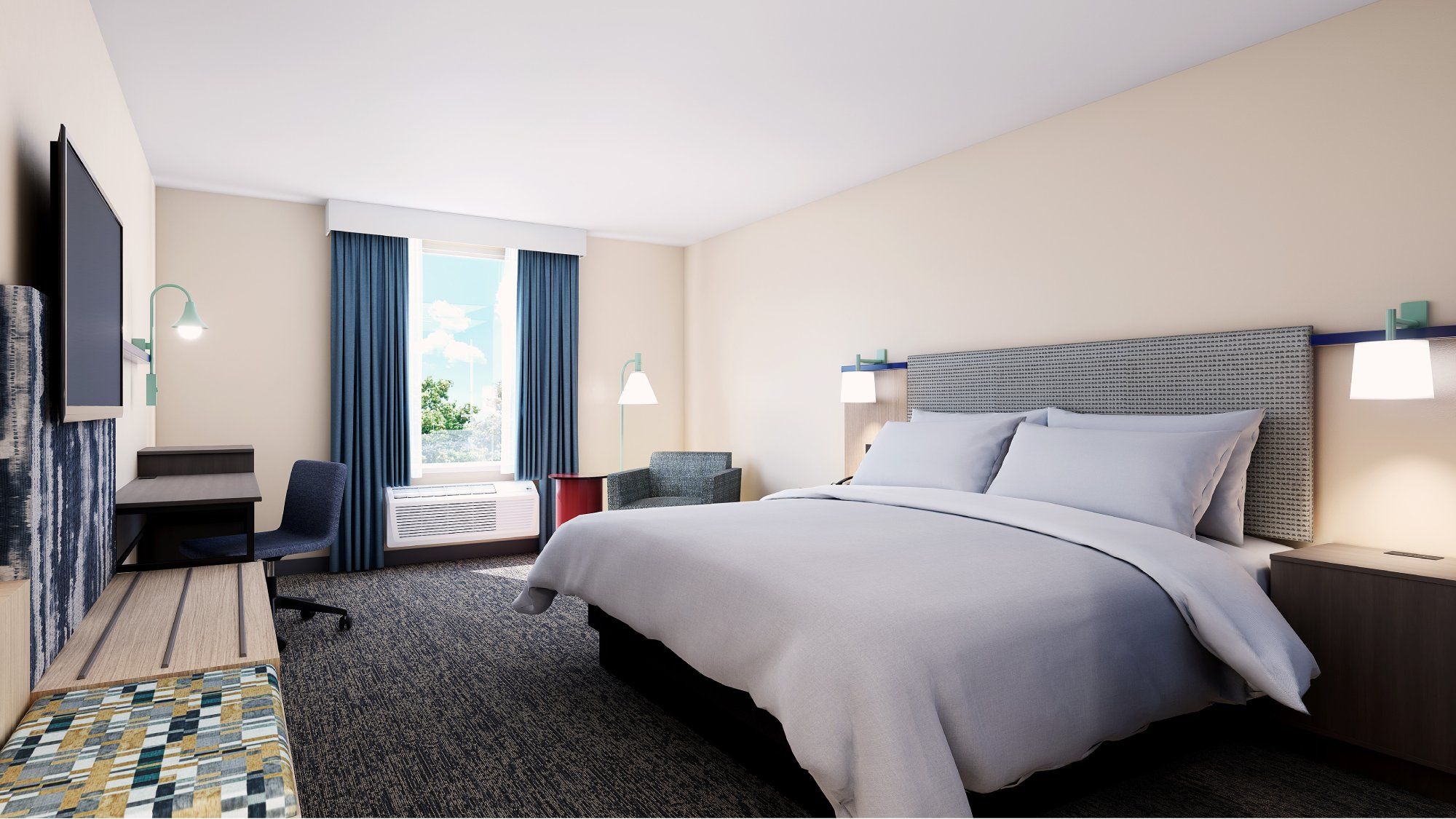 Brand features include complimentary flavor-infused water on arrival, coffee and snacks available all day in the Garner Shop, and free breakfast choices like sandwiches, egg bowls, yogurt parfait and fruit.
IHG said Garner will come in at a lower price point than Holiday Inn Express, a brand leader in the upper-midscale segment. IHG is already in the midscale sector with Avid, a brand for new-construction hotels launched five years ago. Avid has 66 hotels, mostly in the U.S., and has 132 in the pipeline, according to a Lodging Econometrics report.
The first Garner hotels are expected to open by the end of 2023. Long-term goals are 500 hotels over the next 10 years and 1,000 over the next 20 in the U.S. alone. IHG called the midscale segment a $14 billion market in the U.S. 
Source: Read Full Article