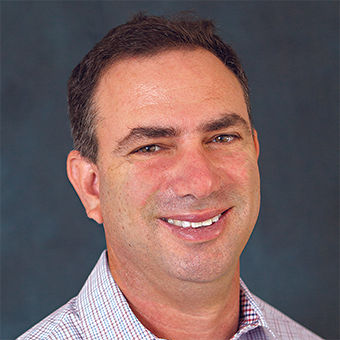 Early last month, Allegiant and Mexico's Viva Aerobus applied for antitrust immunity, with the goal of jointly scheduling, selling and operating flights between the U.S. and Mexico.
If approved, the partnership would be the airline industry's first joint venture that involves a pair of ultralow-cost carriers (ULCCs).
I hope competition authorities in the U.S. and Mexico look kindly upon the application. 
For those who haven't noticed, ULCCs are ascendent these days. In the U.S. market, Allegiant, Spirit, Frontier and Sun Country were, as of late December, scheduled to account for 7.5% of flights operated by the 11 largest U.S. mainline airlines during the first quarter of 2022. That's a 40.7% increase from the first quarter of 2019, when those carriers accounted for 5.3% of operations by the 11 top carriers, an analysis of Cirium flight schedule data shows. 
Furthermore, according to a mid-December analysis provided by Bloomberg Intelligence, the four full-service U.S. carriers — American, Delta, United and Alaska — were scheduled to offer a combined 4% fewer domestic seats in the first quarter of this year than they did in Q1 2019. By comparison, Frontier, Allegiant and Spirit planned, respectively, to offer 35%, 31% and 19% more seats than in 2019.
Growth doesn't always comport with success. But the ULCCs are also recording financial results that compete favorably with their larger rivals. For example, Allegiant's operating revenue for the third quarter was 5.3% more than Q3 2019. By comparison, the Big Three U.S. carriers were still enduring operating revenue declines from 2019 in excess of 25%. 
The reason for the relative success of the ULCCs is straightforward enough. While business travel and long-haul international travel continue to lag sharply behind 2019 levels, domestic leisure travel and short-haul international travel, which are the bread and butter of the ULCCs, have largely recovered. 
It is within that context that Allegiant is looking to join forces with Viva Aerobus. With many international travel restrictions still in place around the world, the relatively unfettered U.S.-Mexico market has emerged as among the world's most robust. But Allegiant, which serves more than 130 cities domestically, has no Mexico routes. A joint venture with Viva Aerobus, which currently flies 23 U.S. routes, offers an efficient, less-costly method of entry to that market. For Viva, meanwhile, such an arrangement would provide important access to Allegiant's U.S.-based distribution network. 
Serving city pairs that had no previous nonstop air service is a hallmark of Allegiant. And in the DOT application for antitrust immunity, Allegiant said it has identified 239 potential routes between its existing U.S. stations and leisure destinations in Mexico that currently have no nonstop service.
Currently, according to the application, the joint venture of Delta and Aeromexico is the largest player in the U.S.-Mexico aviation market, with a 22% share. United and Volaris are the second- and third-largest market players, respectively. Viva, with a 5% share, is sixth largest, but Allegiant and Viva estimate that as a joint venture they could achieve an 11% share by 2026.
We know from history that when low-cost airlines move into an airport or begin operating on a city pair, prices come down. The winners, in other words, are all consumers, including those who choose not to fly that airline.
An Allegiant-Viva Aerobus joint venture would most certainly lower prices in the U.S.-Mexico leisure market. Plus, because of Allegiant's penchant for connecting unserved city pairs, it would be sure to broaden the overall U.S.-Mexico route map.
These would be developments for flyers to cheer. 
Source: Read Full Article