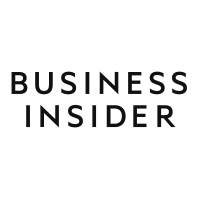 Airbnb will officially become a publicly traded company on Thursday. 
In lieu of ringing the opening bell at the NASDAQ, Airbnb created an ad featuring some of its over 4 million hosts ringing the doorbells of their homes. 
The hosts hail from countries in every time zone worldwide, including in Bhutan, Samoa, Cape Verde, Brazil, Iceland, and Mexico.
Airbnb got its start when two of its three founders, Brian Chesky and Joe Gebbia, rented air mattresses on the floor of their San Francisco apartment. 
The 12-year-old home-sharing startup, which will trade under the ticker "ABNB," priced its shares at $68 each — its initial public offering will raise $3.5 billion, giving Airbnb a $47.3 billion initial valuation.
You can watch the full video of hosts ringing the opening bell below. 
Visit Business Insider's homepage for more stories.
Read more: Airbnb CEO Brian Chesky represents a 'new breed of CEO.' Here's how he led the beloved company from near collapse to an expected $42 billion IPO.

Source: Read Full Article