ASTA this week characterized the DOT's decision to fine six airlines a total of $7.25 million for failing to comply with refund requirements during the pandemic as a good start. But not all travel advisors believe it was adequate.
Certainly not considering the impact on agencies, nor the hesitant approach many airlines took to providing refunds amid the unprecedented surge of flight cancellations in early 2020. 
"Do I think $7.25 million is enough? Not even close," said Angela L'Amoreaux, air team manager at Birmingham, Ala.-based Brownell Travel. "We spent months and months fighting for our clients to get their money back, and we're just one agency. I know there have been tens of thousands of hours put into this by agencies all over the world."
Along with assessing fines against Frontier, Air India, TAP Air Portugal, Aeromexico, El Al and Avianca, the DOT said its enforcement proceedings against those carriers led them to eventually pay out more than $600 million in refunds that they had previously withheld from customers. 
The department also said more refund-related fines could be forthcoming this year, though none against U.S. carriers. 
ASTA executive vice president of advocacy Eben Peck commended the DOT action in an email the day after the fines were announced.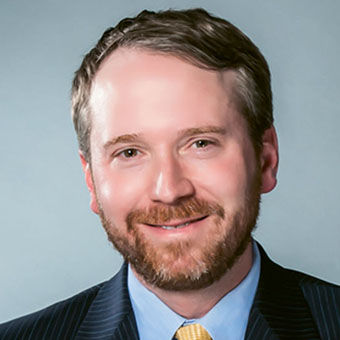 "As a substantial portion of the $600 million in refunds the department is requiring likely belongs to travel agency clients, yesterday's announcement was a welcome development, as is DOT's promise to take further action on this front this year," he said.
But Peck will withhold final judgement until he sees what other consumer protection-related actions the DOT takes.
"Obviously, if you're a travel advisor and your client is legally owed money and doesn't have it, you're not satisfied," he said.
DOT secretary Pete Buttigieg said that obtaining passenger refunds, rather than punishing airlines, was the department's primary objective. 
"We know that these enforcement actions have contributed to that happening in the case of these six airlines," he said. 
Still, Buttigieg acknowledged that the fine amounts might not be enough to work as a deterrent. The department, he said, is considering ratcheting up the fines going forward.
Related: Government agencies propose sweeping changes for airlines
Refund complaints soared in 2020
In determining which airlines to pursue in the enforcement cases, the DOT said it focused on those that continued to withhold refunds even after the department issued enforcement notices in April and May of 2020. Under federal law, airlines are required to provide refunds, when requested, for flights they cancel or significantly delay.
Frontier received the largest of the six fines at $2.2 million, but the discount airline will only pay $1 million into the U.S. Treasury. The DOT credited the remaining $1.2 million back to Frontier as a goodwill refund after the carrier made $222 million in refund payments to customers.
Those payments included nearly $100 million in refunds and redeemed travel vouchers to customers who were not entitled to a refund under U.S. law, Frontier said.
Blane Workie, assistant general counsel for the DOT's Office of Aviation Consumer Protection, said the DOT focused on Frontier because in March 2020 the carrier altered how it defined a significant schedule change to exclude itinerary changes in which the customer was still offered the opportunity to fly on the planned day of travel. Up to that point, Frontier had defined a significant delay as one of three hours or more.
The carrier also made the new definition retroactive to already purchased tickets. The result was a large swath of Frontier flyers being denied refunds until the DOT stepped in.
All other U.S. airlines will escape penalty even though the DOT received 29,687 refund complaints relating to U.S. carriers in 2020 alone, up from just 628 in 2019.
That 2020 figure was just half the total number of refund-related complaints the department received that year about foreign carriers. But no single airline was the subject of as many complaints as United, with more than 10,000. And seven U.S. carriers plus Frontier were the subject of at least 1,000 complaints.
Related: Air Canada agrees to pay settlement over delayed refunds
Refund complaints against U.S. airlines this year are well down from 2020, but with the operational shortcomings experienced by airlines during the first half of the year, they remained much higher than the prepandemic level.
As for the five foreign carriers that were fined, Workie cited examples of ways they didn't comply with the spring 2020 enforcement notices. Aeromexico, for instance, which was assessed a $900,000 fine, set an internal policy of not providing refunds until a year after receipt of a refund request. 
Over the course of the pandemic, the onslaught of airline refund denials deeply strained the resources of many already beleaguered travel agencies.
Related: Senators pressure DOT to crack down on airlines for poor performance
"Our members have spent innumerable hours 'chasing refunds' on behalf of clients since March of 2020," ASTA CEO Zane Kerby said in a September statement, adding that the matter has been "a particular pain point."
Brownell's L'Amoreaux said American, Delta and United currently have refund policies that are reasonable to work with. But other airlines remain a problem, she said.
"I won't name and shame as we still sell these carriers and need to have a relationship with them," she said. 
Source: Read Full Article