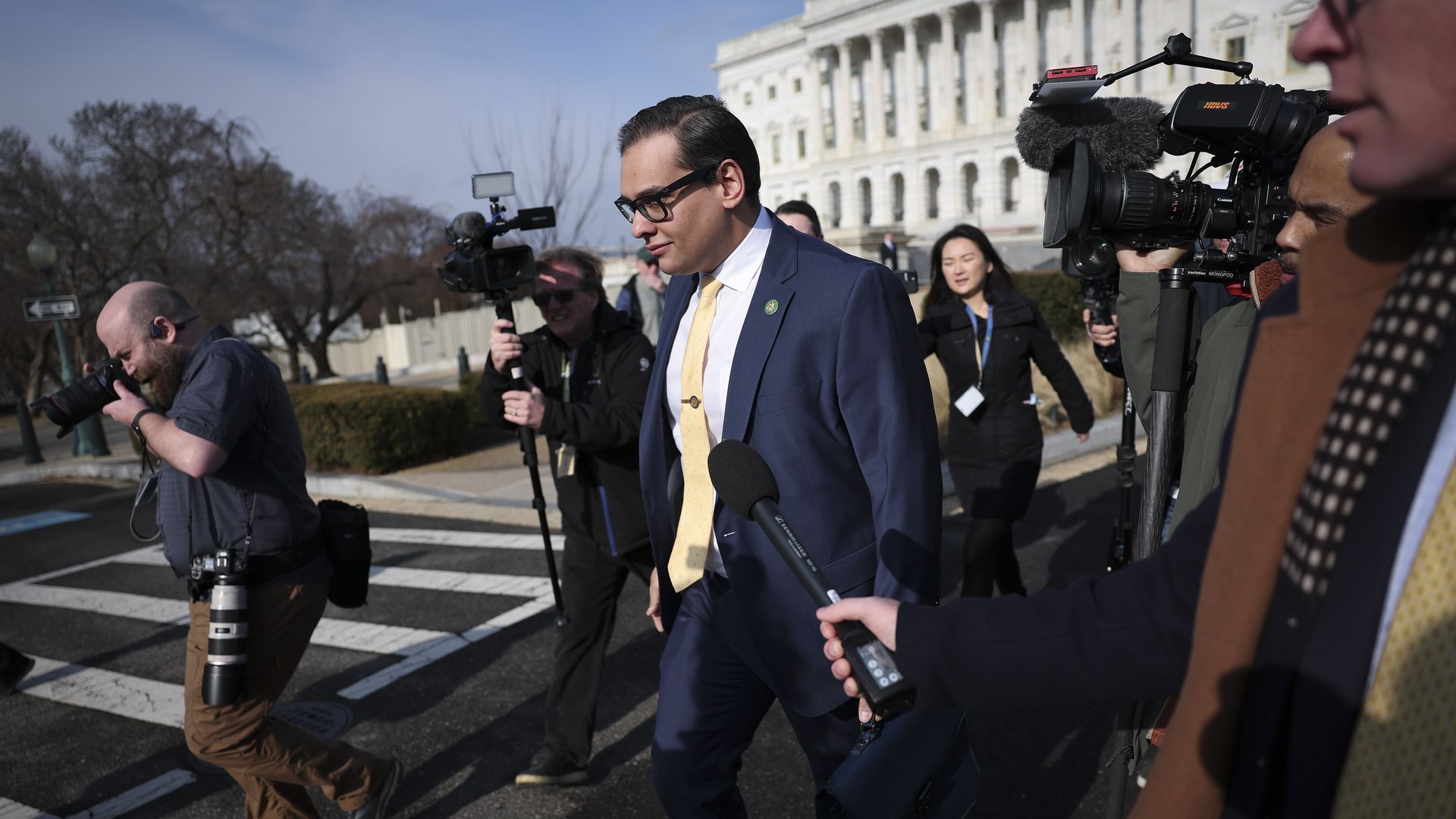 Rep. George Santos leaves the U.S. Capitol on Jan. 12. Photo: Win McNamee via Getty Images
Embattled Rep. George Santos (R-N.Y.) filed paperwork declaring his intention to run for re-election in 2024 — even as he continues to face criticism and scrutiny for fabricating large swaths of his background.
Driving the news: Filing paperwork with the Federal Election Commission is not a confirmation of a 2024 campaign, but it reflects his refusal to step down as he continues to fend off accusations of lying.
Santos, who is facing a House ethics probe, most recently denied allegations that he was the mastermind behind a 2017 credit card skimming scam.
Worth noting: Many lawmakers, including Republicans, have come out against Santos and called on him to resign.
Several of his New York Republican colleagues backed draft legislation to stop him from profiting after leaving office.
A poll conducted in January found that 78% of Santos' constituents say he should resign.
Source: Read Full Article