The Labour ex-minister who received hundreds of thousands of pounds from a Chinese government agent has admitted to Sky News he did discuss policy with Christine Lee, but insisted she "gained no political advantage for the Chinese state from me".
In an exclusive interview with Sky News, Brent North MP Barry Gardiner denied he felt "a fool" following the revelation that Ms Lee has been engaged in "political interference activities".
But the Labour former frontbencher admitted he was "very angry that somebody tried to use me in that way".
Asked by Sky News chief political correspondent Jon Craig if he ever discussed Labour policy with Ms Lee, Mr Gardiner replied: "No, not in great detail, no."
And he suggested Ms Lee had received "a very poor investment" from the donations she gave to him, mainly to cover staffing costs in his office.
Analysis: UK authorities have limited tools to combat alleged attacks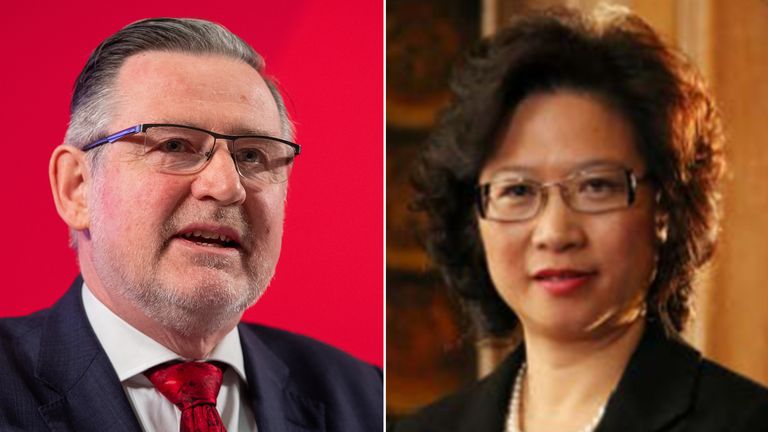 As well as receiving donations, Mr Gardiner had also been employing Ms Lee's son up until Thursday morning, which is when the MP said he was first told by the security services about Ms Lee "being a spy".
"I then went and I immediately contacted her son who has worked in my office as the diary manager and I asked him to tender his resignation forthwith, which he did," Mr Gardiner told Sky News.
"But I want to stress to you that the security services said to me they had no information that led them to believe that he was aware of his mother's illeal activity."
Mr Gardiner received more than £500,000 from Ms Lee over a period of six years. And he revealed he had spoken to her as recently as this week when, Mr Gardiner said, she enquired about his elderly parents-in-law.
But he added he had been "cautious" about his relationship with her "because I knew that she was a solicitor who acted for a number of Chinese businesses in the UK over a very long period of time".
Mr Gardiner, who was a junior minister in Tony Blair's government and also served in Jeremy Corbyn's shadow cabinet, revealed he had "spoken openly and frankly" with the security services "for a number of years" about his engagement with Ms Lee.
"At no time did they suggest that I cut off engagement with her," he added, as he stressed he had always been "totally transparent" about donations made to his office.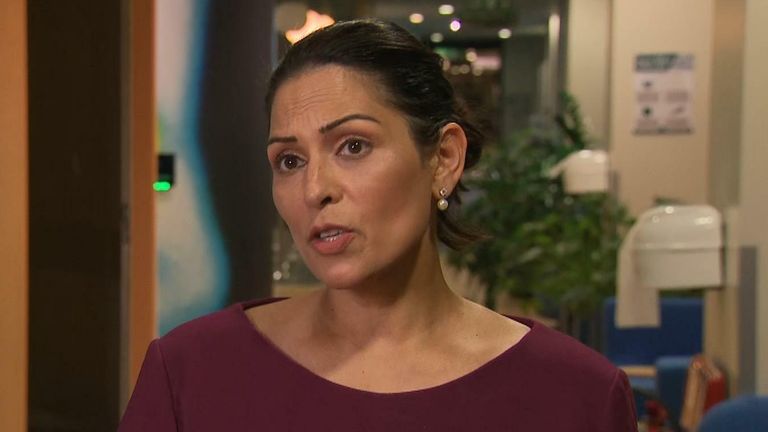 The Labour MP said he had been told by the security services that they have "no evidence at all" at the moment that the money his office received came from the Chinese state.
He also highlighted his past criticisms of the Chinese government, such as on climate change issues and human rights concerns.
And the former shadow energy minister denied he had been a "cheerleader" for the Hinkley Point C nuclear power station, which has been bankrolled by a Chinese state-backed firm.
Ms Lee has now had a "Point of Light" award she received in 2019 from then prime minister Theresa May rescinded.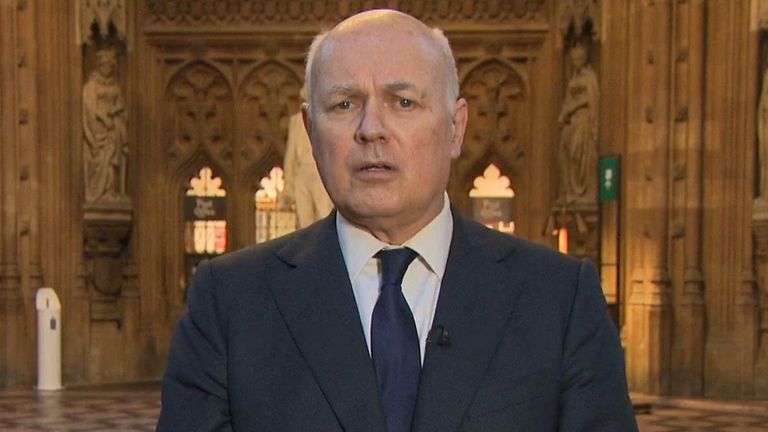 Mr Gardiner pointed to that award as he described how Ms Lee "was operating as a legitimate person in the UK".
"This is somebody who received awards from the British prime minister," he said. "This is somebody who, to all intents and purposes, was operating as a legitimate person in the UK.
"It now is clear, because the security services have this information, that she was acting to try and gain influence.
"I am very clear, and I believe the security services are clear, that she did not manage to do that. She gained no political advantage for the Chinese state from me in any way whatsoever."
Source: Read Full Article