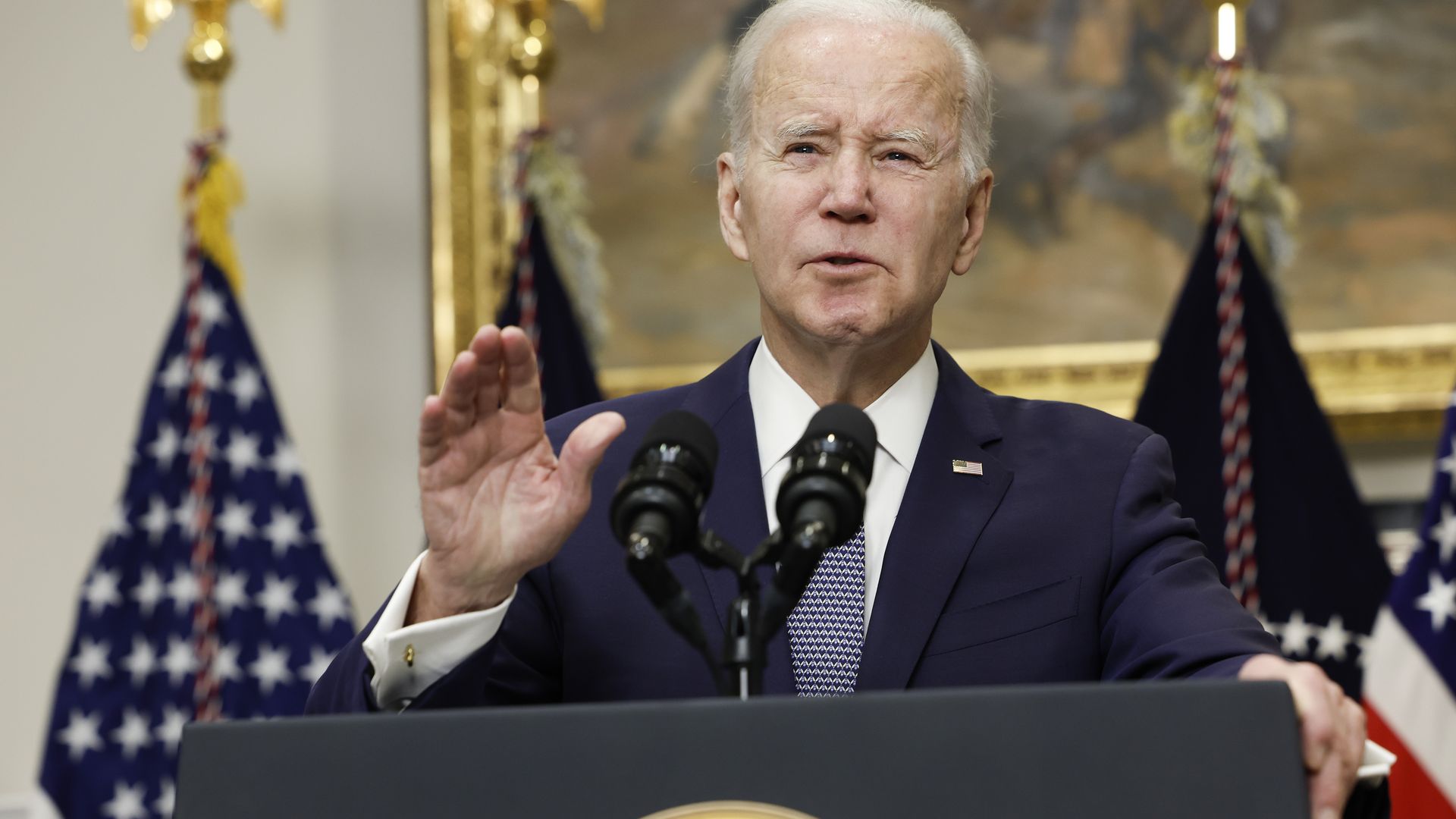 President Biden speaks about the banking system from the White House on Monday. Photo: Anna Moneymaker/Getty Images
President Biden said Monday that "Americans can rest assured that our banking system is safe, your deposits are safe" after the collapse of Silicon Valley Bank.
The big picture: Biden promised to do "whatever is needed" to prevent any additional bank runs. SVB's collapse was the second-largest bank failure in U.S. history.
Biden added that he will ask Congress and regulators to strengthen the rules for banks to "make it less likely this kind of bank failure would happen again."
He also vowed a "full accounting" of how the collapse happened and said that the management of banks being taken over by the FDIC will be fired.
Biden also assured Americans that "no losses will be borne by the taxpayers." The money, instead, will come from the fees that banks pay into the Federal Deposit Insurance Corporation, Biden said.
The FDIC insurance fund, funded by a levy on bank deposits, stands at roughly $125 billion, Axios' Felix Salmon notes.
State of play: Federal banking regulators on Sunday took aggressive new actions aimed at preventing depositors in Silicon Valley Bank from losing money — and at trying to prevent its downfall from unleashing a nationwide run across the banking system, Axios' Neil Irwin and Courtenay Brown report.
New York-based Signature Bank was shut down by regulators on Sunday. U.S. regulators in a joint statement said that it was part of an action aimed at curbing broader fallout from the failure of Silicon Valley Bank.
Source: Read Full Article