Bodybuilder Jon Call (aka Jujimufu) and his YouTube channel partner Tom Boyden have one goal in their latest YouTube video: to master muscleups on a set of rings.
"I just want to play around with the rings," says Call at the beginning of the video. Conquering the difficult bodyweight movement is no small feat for the bodybuilder, who weighs in at 240 pounds.
He's set up with a resistance band strapped to each wrist to give him more support as he practices his technique.
"RIP OUR WRIST HAIR," wrote Call in the video description.
But the band is crucial for mastering muscleup form.
"So if you cannot do an actual muscle up you can use a band to assist you in the motion, and actually still get a really good workout," says Call. "If you can't do a muscle up you can still get the stimulus from what the muscle up is going to build. So it's perfect!"
Boyden gives it a go, and shows off his red, hairless wrists.
"Dude, I got EOWB—early onset wrist balding. I feel bad about it," he laughs, slightly in pain.
Call then switches to a thinner band with less support that results in a toe cramp after he does 2 reps.
"We're getting very odd injuries from the muscleup today," says Boyden.
And Call adds, "If I was to get an injury on a muscleup, a toe cramp would probably be the one I want the most. I'm not complaining!"
He has good reason to be okay with the toe pain. Call tells a story of a time he did muscleups that resulted in a serous bloody nose.
After telling his boss his nose bleed wouldn't stop, he went to the hospital, and eventually saw an ENT that "stuck some burning things up my nostrils, and it stopped bleeding. So if you ever have the chance to get your nose cauterized, do it."
The guys also discuss why they prefer doing muscle-ups on rings instead of on a bar.
"I feel like ring muscleups feels like a muscle developer. I can feel it carrying over to things," says Call.
Then, he hits the rings band-free for his muscleups, knocking out 2 reps. And after conquering the exercise, he ends his workout with a deadlift session.
Impressed by Juji's gymnastics skills? Muscleups are tough—but you can learn how to do them yourself, with enough work and pre-requisite strength building. Check out this guide to the maneuver and get your torso over the bar (or rings, if you really want a challenge).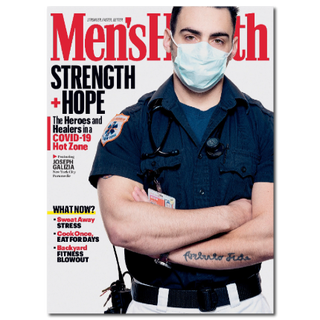 Source: Read Full Article