Sainsbury's has revealed a better-than-forecast leap in coronavirus lockdown grocery sales – reporting it will help offset a £500m hit to profits from pandemic-related costs.
The UK's second-largest supermarket retailer said online sales more than doubled during the 16 weeks to 27 June – covering its first financial quarter.
Total retail sales rose by 8.5% and comparable like-for-like sales by 8.2% when fuel sales were excluded, the company said.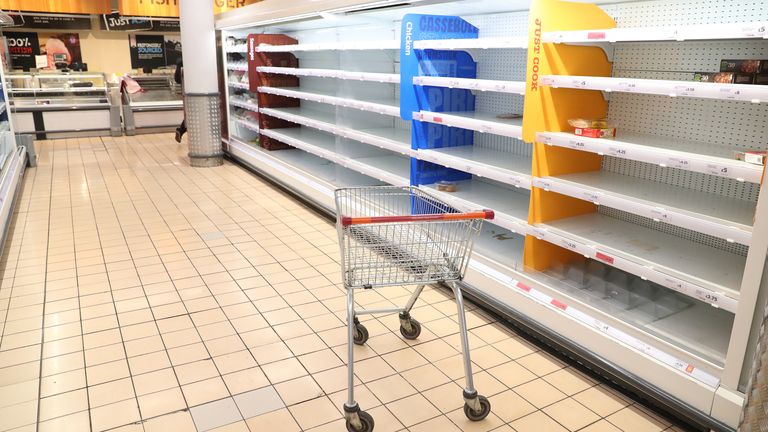 It reported growth in all categories except clothing, which plunged by more than a quarter.
The chain, which includes Argos in its stable of businesses, said it did not expect the sales surge to be maintained as COVID-19 lockdown restrictions are eased.
The profit hit from the crisis was expected to be more than £500m, as previously guided, but it would be "broadly offset by business rates relief and stronger grocery sales", Sainsbury's said.
Source: Read Full Article