Semiconductor shortage, Covid restrictions in China and war in Ukraine all contribute to fifth consecutive month of decline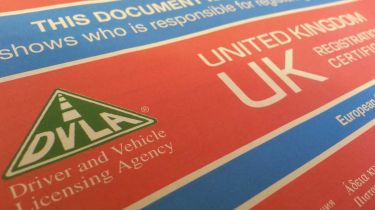 UK new car registrations fell by nine per cent in July 2022 to 112,162 units, marking the fifth consecutive month of decline.
Global supply chain issues – primarily the ongoing global shortage of semiconductors – played a major role in the drop. Covid lockdowns in major manufacturing and logistics centres in China were another issue, as was the war in Ukraine, where many car parts are manufactured.
Best-selling cars 2022: the UK's top 10 most popular models
Registrations remained stable among private consumers in the UK, but there was an 18.2 per cent fall in fleet registrations. As such, the industry is currently prioritising private orders.
There was a 9.9 per cent increase in electric vehicle uptake compared with July 2021. So far this year, EVs have taken a 13.9 per cent market share.
The Society of Motor Manufacturers and Traders' (SMMT) outlook for the whole of 2022 has been revised downwards to 1.6 million registrations, which would represent a 2.8 per cent fall compared with 2021.
The prediction for 2023 has also been lowered, but next year is still expected to be an improvement on 2022 at around 1.89 million registrations, with a plug-in market share of 27.8 per cent.
Best new car deals 2022
Mike Hawes, chief executive of the SMMT, said: "The automotive sector has had another tough month and is drawing on its fundamental resilience during a third consecutive challenging year as the squeeze on supply bedevils deliveries.
"While order books are strong, we need a healthy market to ensure the sector delivers the carbon savings government ambitions demand. The next Prime Minister must create the conditions for economic growth, restore consumer confidence and support the transition to zero emission mobility."
Looking to sell your current car quickly and for a good price? We've partnered with Motorway to bring you the best offer from its network of UK dealers…
Source: Read Full Article