An upcoming concept will preview Lamborghini's first all-electric car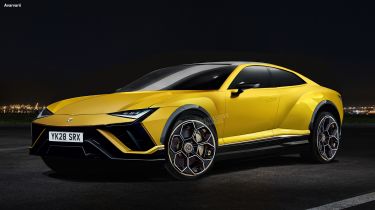 Lamborghini is heading in a new direction, one that will see the Italian firm unveil its first pure-electric car by 2028 – and we're getting an early glimpse of the future thanks to a new concept at Monterey Car Week.
The Sant'Agata company has put out a new teaser image of the concept car, giving us a good look at its design. It has a sleek roofline, longer than the typical shape we're accustomed to see on Lamborghini supercars. And there's a good reason for that – because the concept will preview a two-door 2+2 grand tourer body style. 
Lamborghini hinted at the car's overall design in a previous post, saying it will "unveil the first prototype of our fourth series production," referencing previous one-offs like the Asterion and Estoque – both of which we expect to influence the new shape. 
Something new and truly thrilling is about to be unveiled.​August 18th. ​Save the date.​#Lamborghini pic.twitter.com/9NeY5igK7c
Chief marketing officer for Lamborghini, Federico Foschini had exclusively revealed to Auto Express "we are dropping something next year before arriving at the final product". We'll have to wait a while until the final product is revealed though, because Lamborghini's first production EV can be expected to hit the road in 2028, which will neatly coincide with the 60th anniversary of its iconic 2+2 grand tourer, the Espada. Alongside it will be the successor to the Urus, a fully electric SUV.
It's fair to say that Lamborghini has been hesitant about going electric, which is no surprise given that so much of the firm's success has come from V10 and V12 units. But at the launch of the brand's first plug-in hybrid, the new Revuelto, Lamborghini CEO Stephan Winkelmann told Auto Express about the company's plans for electric vehicles, saying: "Full EV can be even more emotional than an internal combustion-engined car."
Chief technical officer Rouven Mohr backed up Winkelmann's thoughts on the brand's plans for engaging EVs. He told us that "there are things you can do with EVs that you can't do with internal combustion-engined cars", which could focus on clever torque vectoring to boost agility and offset an EV's weight. However, Mohr conceded that now is "not the right time for a full-EV Lamborghini sports car", which points towards the brand's first all-electric model being a 2+2 GT, as previewed by our exclusive image.
Lamborghini has previously toyed with the idea of a four-seat saloon car with the Estoque concept in 2008. Two decades later, we could see the bodystyle resurrected for this new model, which will feature some recently seen Lamborghini design cues, such as the Y-shaped motif at the front, plus the usual flared wheelarches and angular, aggressive lines.
The company's head of design, Mitja Borkert, told Auto Express, "It [the new car] will take 1,000 per cent the design DNA of Lamborghini. It won't hurt or disturb any of our other model lines. But my nickname for the car is a spaceship GT."
New 2023 Lamborghini Revuelto: power, specs and technology
A sleek, low, two-door body should help deliver impressive efficiency and range, but that won't be a priority because Lamborghini will be targeting performance.​​​​​​​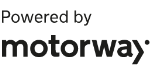 A new platform will underpin the car, with development on that led by Porsche. Called SSP Sport, the architecture will also support future versions of the Taycan and Panamera, as well as the replacement for the Urus, which will go electric in 2028. Lamborghini says the new GT coupé's platform will be "technologically advanced, reliable and will [make it] incredibly fun to drive". We already know that SSP Sport will feature an 800-volt electrical architecture and up to 350kW fast charging, so the new Lambo should top up rapidly. However, the car is still too far off for battery and motor specifications to be finalised yet.
While Lamborghini's EV is a few years away, chief marketing officer Federico Foschini said "we are dropping something next year before arriving at the final product". That suggests a concept previewing the 2+2 GT is on the horizon.
Now check out the fastest electric cars in the world…
Source: Read Full Article