I was wondering if it is a manufacturing defect and needs to be replaced under warranty.
BHPian ptaneja recently shared this with other enthusiasts.
Hello everyone,
My Kia Carens is just two months old, but the black plastic cladding has discolored quite a bit.
Anyone else facing this ? I know, I can go for any plastic dresser (Turtle, or 3M dashboard dresser etc) but is this for all?
Is it manufacturing defect and needs to be replaced in warranty?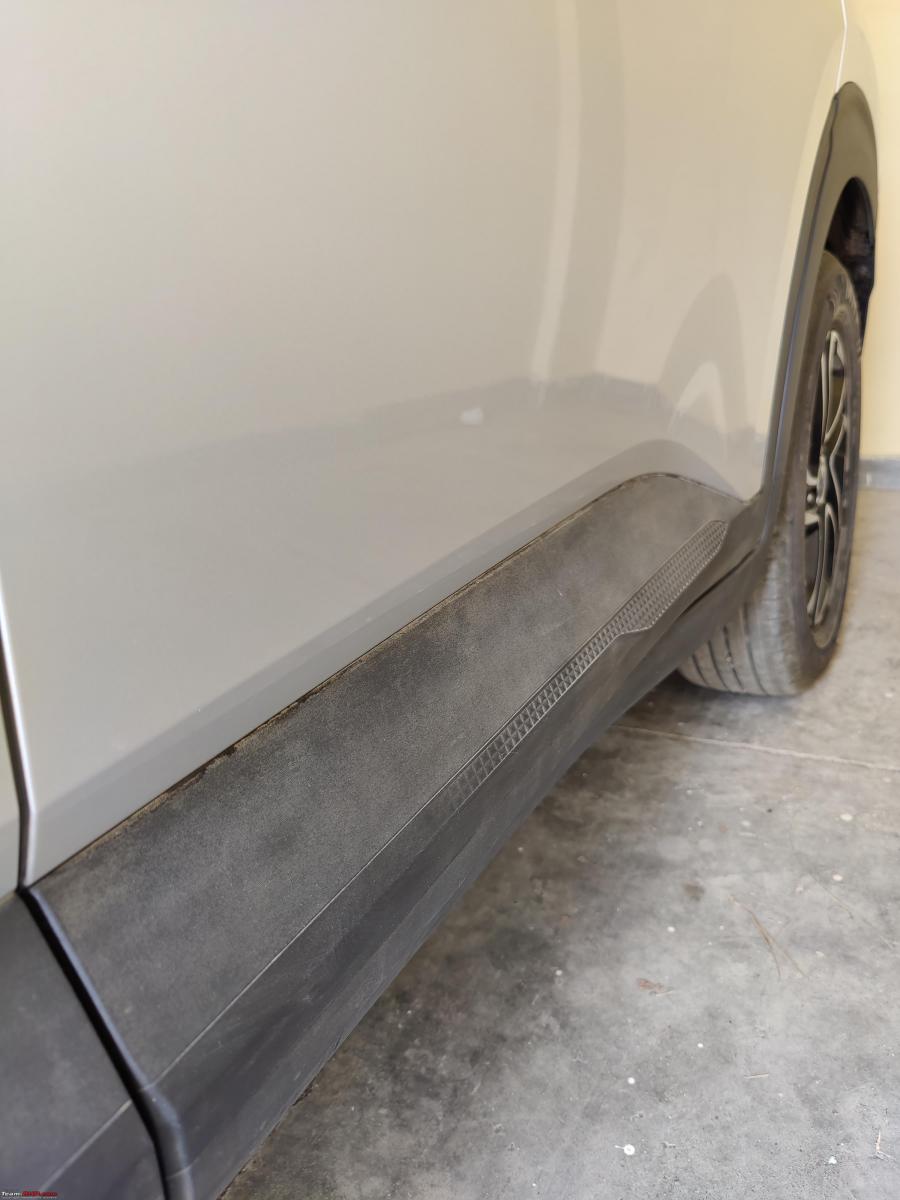 Here's what BHPian ashis89 had to say on the matter:
I came back after servicing my Seltos today. While there, I saw 5 Carens which had come for service. 4 of them had their trims in various stages of fade. One particular car was 2 months old, had done 1400 kms only and always parked in shade (as explained by the owner). I noticed that the rear bumper and the side panels had faded similar to your car.

I would say this trim fading plagues all the cars (if I may say, all Kia cars). A little severe in case of the Carens.

That said, the trim dressers applied on my car (either by me or by car wash centre or Kia service centre) keeps the trim in shape and lasts 3-4 months. This includes multiple washes or drives in rain during this time.

If and when I have to, I use Turtle Trim Restorer.
Here's what BHPian Shreyans_Jain had to say on the matter:
All plastics fade over time with exposure to sun (UV rays). To counter this, the manufacturers of the plastics granules add UV stabilizers into their formulation. This addition of UV stabilizers depends on the spec provided by the user, user being Kia here. Seems to a simple case of cost cutting, where Kia has used cladding plastic with no or inadequate UV stabilizers.
Check out BHPian comments for more insights and information.
Source: Read Full Article