Although I couldn't do tank-to-tank calculations, the fuel efficiency readings was excellent.
BHPian Greenville recently shared this with other enthusiasts.
I am a proud owner of Honda City e:HEV from Bangalore. I pre-booked the car in April and received it on May 22nd. I did some sacrifices on the colour as Silver was my preferred one but Brigade Honda promised an early delivery if I opt for White.
About the drive and feel, I can say that I am thoroughly enjoying it. Completed just 200 km within the city but the drive is just amazing, especially the handling and initial thrust from 250 Nm torque.
I will post more updates as I keep revving more. Thanks.
Update
Hi friends, I have not had a chance to drive far, but the Bangalore city drive is happening every day. Also had a 34 km one-way trip beyond electronic city during the weekend while facing heavy traffic. The elevated expressway was the only place I could exceed 50 km per hour, and the remainder was a 20-30 km/h ride. Although I couldn't do tank-to-tank calculations, the trip meter reading was excellent.
I also had a chance to test the Honda sensing on the expressway, especially adaptive cruise control and lane-keep assistance. There I realized what exactly a 250 Nm torque means
I had a speed limit set at 82 km/h but had to apply the brakes to 20 km/h. I moved to a clear lane and resumed ACC, which was defined at 82. For a moment, I felt like I was on an amusement park ride! The car dashed off and the entire torque was used to reach that speed.
Attached pictures are the trip meter readings of three different journeys, all Bangalore city drives.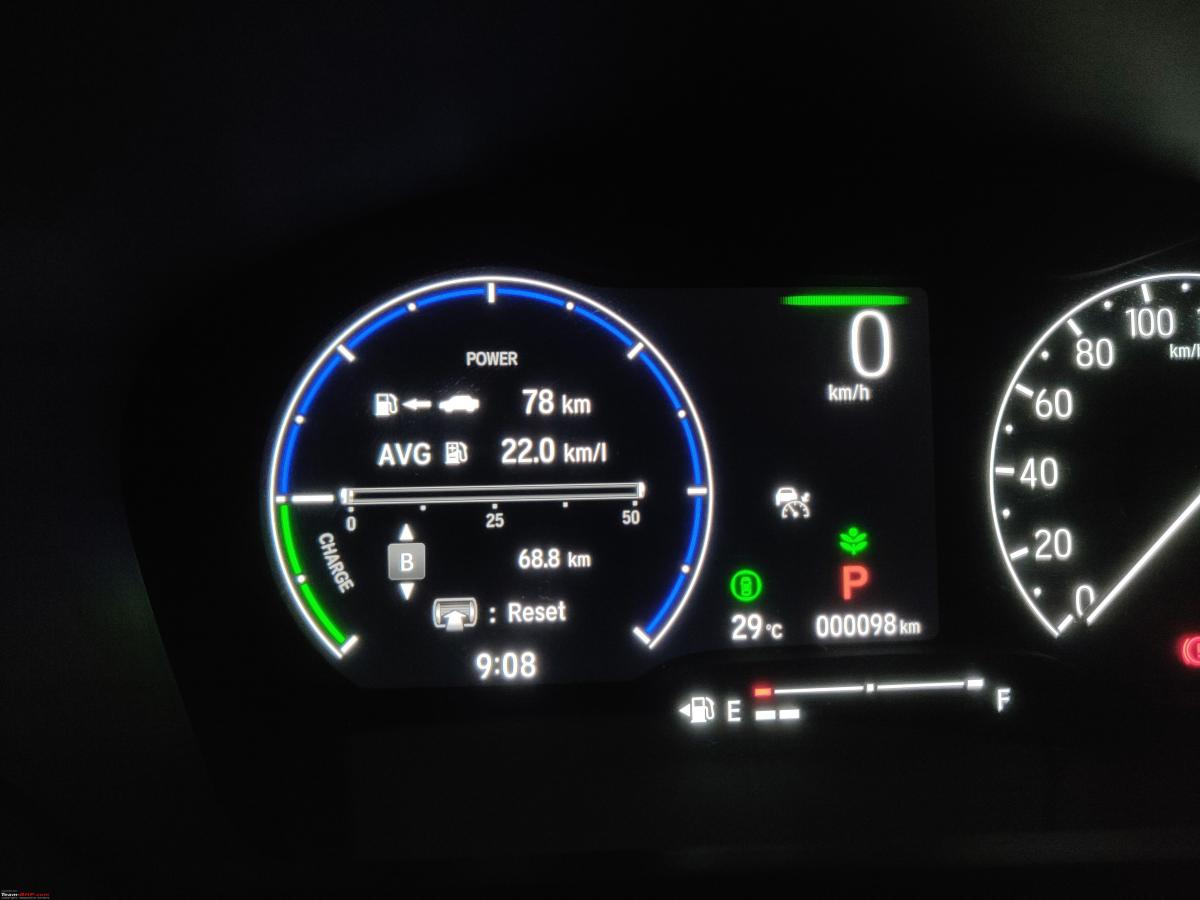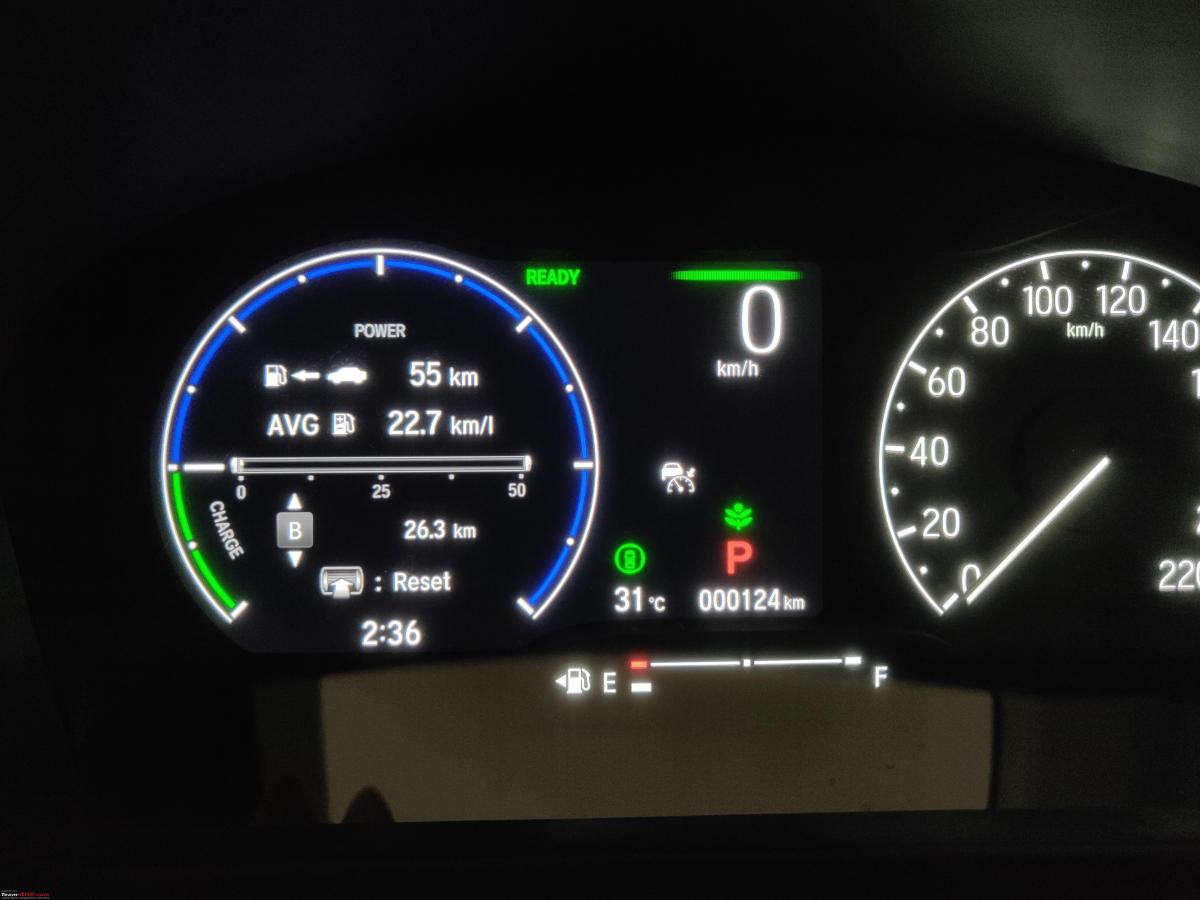 Check out BHPian comments for more insights and information.
Source: Read Full Article