The new all-electric four-door GT will be the first model in Jaguar's all-electric future, and is expected to cost around £100k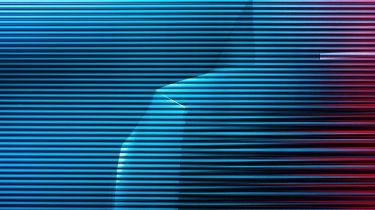 Jaguar will be led into its all-electric future by a £100,000 four-door GT – and prototypes of the new model will be testing on the road by the end of the year, the company has confirmed.
The British brand is being fully rebooted as part of JLR's Reimagine strategy, with no replacements planned for any of the existing models. Instead, Jaguar is being moved upmarket to stand alongside Range Rover, Defender and Discovery as one of four 'brand pillars' of JLR (the new name for Jaguar Land Rover).
New Jaguar I-Pace 2023 review
The first evidence of this will be the four-door GT, due to go on sale in late 2024, with first deliveries from 2025. The first of a three-car line-up, it will be made at Solihull – the same plant that will also build the all-electric Range Rover – and will be not only the most powerful Jaguar production car ever made, but also trump the brand's existing EV, the I-Pace, on range and charging capacity.
Jaguar has not released motor outputs or performance figures, but it says the new model will have up to 700km (435 miles) of range, and will be capable of adding around 200 miles of range in 15 minutes of rapid charging.
Its design remains under wraps for now, but it has been created as part of a rapid-fire process instigated by JLR's Chief Creative Officer, Gerry McGovern. Called Project Renaissance, it handed three teams within JLR's design studio in Gaydon a common brief to produce a family of three distinct types of vehicles, resulting in 18 clay-model proposals being made in barely three months. The end result, McGovern says, was that one of the sets of proposals was "universally approved, without any discussion" – and these concepts have been used to define the design direction of the new brand.
The company has released a teaser image for Jaguar's future direction, showing a strong squared-off rear shoulder of a vehicle – although officials have been quick to suggest that it does not necessarily show the as-yet-unnamed GT.
"Jaguar's founder Sir William Lyons said that it would be a copy of nothing, and that's what we're working towards," McGovern said. "The brand has to inspire like no other – think exuberance, aspirational, fearless. This is absolutely the right way forward for this business, and I've more enthusiasm for it now than I've ever had. It's a real opportunity – big stuff."
All of the new creations will sit on a bespoke-EV platform called Jaguar Electrified Architecture (JEA). Nick Collins, JLR's Executive Director of Vehicle Programmes, said, "JEA is being developed specifically for the exuberant Jaguar brand. There's not a single vehicle architecture anywhere in the world that could create something as exuberant as what Gerry and the team have created."
As part of JLR's reorganisation, Jaguars will only be sold alongside Range Rover, Defender and Discovery at selected retailers, although the brand could also be positioned at standalone boutique sales points – a tactic that's already being employed for the luxury SUV brand.
The first model's named price point is £100,000 and JLR's Chief Commercial Officer Lennard Hoornik confirmed to Auto Express that this will be the entry point for the brand. "It's definitely a 'prices from' situation," he said. He added that the second and third models in the new range would arrive in reasonably short order after 2025.
JLR's overall ambition for Jaguar is to move it upmarket, even if it means reducing its sales volumes (an overall figure of 50,000, matching the Range Rover, is said to be at the higher end of the potential numbers). McGovern said, "It's not that designs were bad over the past 20 years; it's more than the strategy was about creating more universal appeal, and competing with mainstream premium products. This made Jaguar more normal. We've decided we want to go back to the future, to being a copy of nothing – a complete reimagining."
Click here for DrivingElectric's list of the best luxury electric cars currently on sale…
Source: Read Full Article