I upgraded to this after riding my Honda CB Twister for 5 years. It was my first motorcycle.
BHPian WalterWhite recently shared this with other enthusiasts.
Hi all,
I am one of those guys who buys his 1st motorcycle only after he starts earning. In my school days, I had a crush on a lot of motorcycles, specifically Bajaj Pulsar. I always liked the design of 1st gen Pulsar. That round headlight and bulky fuel tank add a lot of charm to the bike. Dreamed of owning one but that dream was never fulfilled.
Fast forward to the start of my career which was in 2012. Owning a motorcycle dream finally came true in the form of a Honda CB Twister. Bought with my hard-earned money. Considered other bikes too in the segment but the styling of Twister really caught my heart. I wanted the white color but due to the unavailability finally had to finalize on the red. Took home the Twister on the month of December 2012.
This was taken on the delivery day after reaching home. The red color looks stunning on the Twister.
This pic was taken when the bike turned 5 years. The analog meter console does the duty. Reaching 80kmph is pretty quick. Finding neutral is a bit of a task.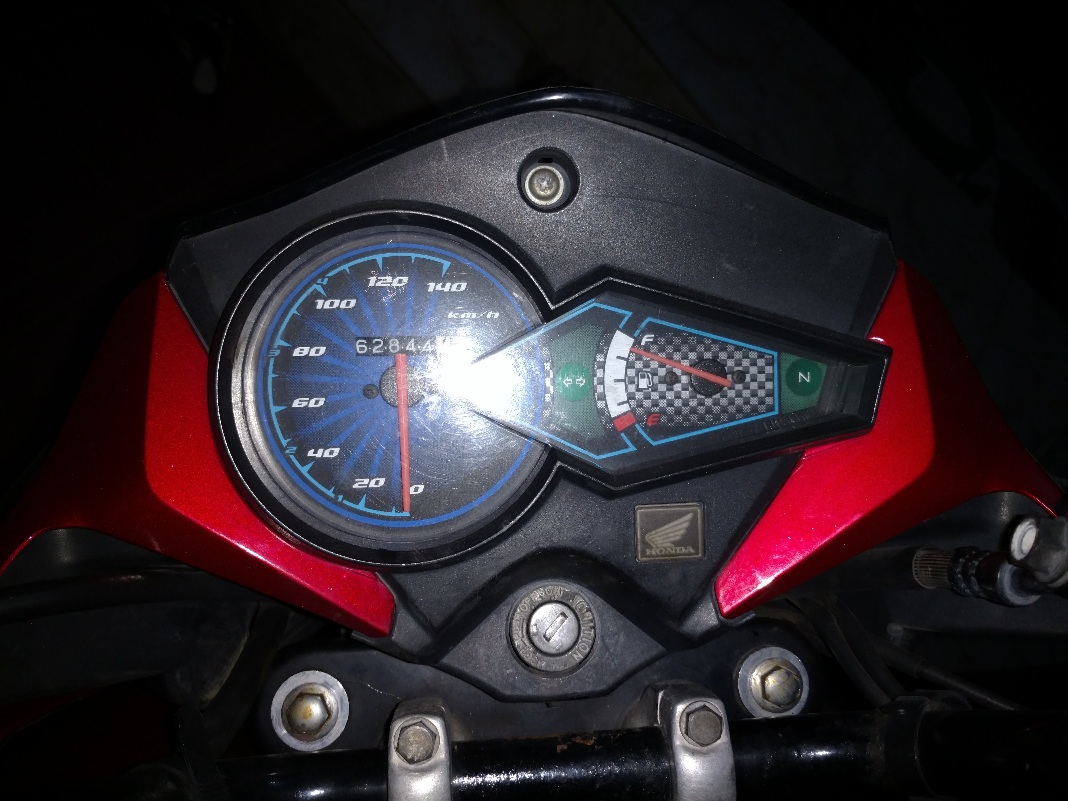 Unfortunately, I lost other pictures of Twister. They were stored on an external HDD along with other data. But the HDD stopped working after an unfortunate fall. Lost all the data stored in it. I no more use external HDDs now. Mostly relying on Google Drive. But planning to subscribe to affordable cloud storage. A reliable external SSD is also on my bucket list.
Twister was very good for commuting. Fuel efficiency was great, comfort was okay-ish. The suspension felt a little stiffer but manageable. It was very peppy. Open the throttle and it goes to 60 – 70 kmph very quickly (considering the segment). The only problem being it's lighter at 107 kg, crosswinds affect it a lot. I experienced the same a lot of times, especially on bridges, I had to slow down to 30 – 40 kmph otherwise I would have wiped off. Another issue was rear brake was almost nonusable at higher speeds, slightly press the brake lever and the bike starts to fishtail. (Later I learned how to brake properly by using both front and rear proportionally at the same time. But the rear brake seems to lock fast).
Then come the year 2016, Twister completed 3.5 years without any issues. It was the same year when I started touring on a motorcycle. Office colleagues invited me to join the motorcycle ride to the famous hill station Meeshapulimala (near Munnar). They had Royal Enfield Classic 350, Yamaha R15 V2, and Suzuki Gixxer 155. So kept the Twister at a friend's home and started the tour being the Classic 350 pillion.
On the way back got a chance to swing my legs over the Classic 350 for a few kilometers. (This was when a friend insisted multiple times. I was intimidated by the Classic 350 but had to agree after multiple requests from friends). That was the 1st time I am riding a Royal Enfield (that was the second time I am riding a different motorcycle other than what I had, 1st was being a Hero Glamour). I was riding slowly as I was afraid of riding a 350cc. But I instantly liked the slow revving and relaxed nature of the bike. The exhaust (modified) note felt like thunder.
I took my time and slowly got in sync with the bike and opened the throttle slowly and went to 70 – 80 kmph. Felt very stable compared to Twister (I know there is no comparison here, but I was comparing b/w what I have v/s what should I have). Reached my friend's home and rode the Twister back home. This was the time, I realized its time to upgrade because Twister felt very underpowered for me. I was really missing the power and stability of the Classic 350. The itch for upgrading to a new motorcycle started in my mind.
Reached home and realized it was great and I had a wonderful experience altogether. That was an influencing moment in my life to do more tours and see places. Later I did a lot of touring on the Classic 350 which is borrowed from my friend and gave my Twister to him whenever I take his Classic.
The more I rode the Classic 350 the more I am familiar with it. Realized its strength and shortcomings. I was very lean back then. I experienced a lot of body pain, especially on the shoulders whenever I came back home after touring on the Classic 350. I realized that the weight of the bike is causing the problem. Some effort is required to maneuver it in the city and on the twisty roads. Also felt vibes above 80kmph. I did a lot of research and realized it's the nature of the engine.
Enter the year 2017, Twister turned 5 years old. The itch for upgrading has gone bigger now. Finally had the funds ready. Ruled out the Classic 350 from the list early on because of the above-mentioned reasons. I wanted to buy a fully-faired motorcycle. I was a fan of the legendary Honda CBR 250R and decided to buy it. But it was discontinued at that time because BS4 norms kicked in. So hunt for my next motorcycle (which has fairing) began. At that time the choices were very less, all I had as a choice were R15 and RC 200/390 which has a fairing. Sadly I had to rule out both because of the committed riding stance.
I had to sacrifice my full faired requirement. So my second shortlist was Dominar 400, Duke 250, and FZ 25. Really liked the Dominar but did a lot of research and realized that there are a lot of issues associated with it and a friend of mine also discouraged me from buying it. So ruled it out. Next was Duke 250, if I remember correctly, it was priced b/w 1.7 – 1.8 lakh ex-showroom. That too without ABS even as an option. (ABS mandatory rule wasn't kicked in yet).
So put it on hold and checked the FZ 25. Gone through a lot of forums and found that it is a really good bike considering it is just 1.3 lakhs ex-showroom. Test rode the bike from Shinrai Yamaha, Kundannoor, Cochin (The showroom is no more). Got the test drive for a short spin only through the busy highway. Instantly liked the overall comfort, ergonomics, and most importantly acceleration and power delivery. It was a big jump from my Twister.
Came back home and again did a lot of research on FZ 25 and Duke 250. Ruled out Duke 250 because of the price difference vs what I am really getting. So decided to put my money into Yamaha. There were 3 color variants available Blue, Black, and White. As usual, I wanted the white color. A friend of mine had another friend working in another Yamaha showroom – Indel Yamaha, Kalamassery. He asked me to get the bike from there only. I said ok and checked with them if they had white in stock.
As expected (because I never get white color ) they hadn't the white color variant. That was 2017 December and most of the showrooms around Cochin did not have the stock of any color. 2018 model was awaited. I was frustrated, I wanted to have the bike like now.
One day got a call from Indel Yamaha. The salesman said they have a Fazer 25 Soulful Cyan color. If I like I can buy it. But I didn't like the design of Fazer. It was eye sore in the pictures. Even I saw one during my office commute. It was coming just opposite to me and only saw the front fascia, that too in a flash. Decided to check in person and went to the showroom.
In person, it looked better than in pictures. Importantly it had full fairing. Went back home and gave it a lot of thought. It's just FZ 25 in a different cloth. After a lot of thought decided to go for it. Booked the bike and got it delivered in December 2017. Costed me 1.51 laks one road. Paid the full amount in cash. Took the bike home.
Pics took on the delivery day. It was a pleasant experience. This was shared on Indel Yamaha's Facebook page.
Until 1st service kept the RPM below 6K as told by the showroom guy. Felt very smooth and haven't felt any vibes. The only thing which caught my attention was had to shift to 5th gear from 50kmph onwards otherwise noticed a little stress on the engine. In 5th gear, anything above 70kmph felt stressed. I was worried and disappointed. I thought this is the nature of the bike and have to live with it. Used mostly for office commute. Did the 1st service with the odo reading at 900 KM-ish.
Took the bike from the service center and rode back home. Now I can rev past the 6K RPM. To my surprise that urgency to shift up in 4th gear at 50kmph is now gone. The engine felt very relaxed. At 60kmph changed to 5th gear and tried to accelerate. Surprise again now it goes to 80 without any strain on the engine. I was not able to do anything above 80 because of the traffic.
So I realized that after 1st service engine opened up really well. So before 1st service just the engine was trying to settle in that's why I felt it bit stressed. Next day, while on the way to the office got an empty section of road and I decided to test the performance. Shifted early to 5th gear at 50kmph and opened the throttle. The bike went to 100kmph without any drama. Once you cross 95kmph vibrations are felt at foot pegs and also bike felt a bit harsh and strained.
A couple of months later took the bike on a 2-day trip to Valparai with my friend as a pillion. Followed by a lot of trips to different places in Kerala, Tamil Nadu, and Karnataka in 5-year ownership. Went to countless times to Munnar alone. It is the nearest hill station to my home and never felt bored being there.
Since I haven't posted my initial review I will take this opportunity to list down the pros and cons:
Pros
Cons
Top-end performance is really bad. The engine feels stressed above 6.5k RPM
2. Rider can hear a lot of engine noise
3. Vibrations felt above 100kmph and gets strong once you cross 110kmph. Which restricts the comfortable cruising speed to 80 to 95kmph
4. Headlight is weak
5. Slightly stiffer suspension makes the daily commute through pot hole infested roads a little uncomfortable
6. Instrument console is small and misses out on the gear position indicator and range. Even we cannot see the time and ODO meter together.
7. Short windscreen doesn't help to fight wind blast
Overall it is a very good motorcycle for the city if you look past the slightly stiffer suspension. It is also a really good tourer if you are ok with cruising under 100kmph.
This is a calm motorcycle if ridden under 4.5K RPM. On each gear, if you shift below 4.5K RPM you will feel like a normal 200cc bike. But at the same time if you rev harder and cross the 4.5K RPM this is where the real fun is. From 4.5K to 7K RPM engine feels very strong and responds to even a slight twist on the throttle very quickly. Even post 7K RPM engine feels strong but just that at the same time you can feel a lot of vibes on the handlebar, foot pegs, and tank. So for shorter bursts, you can redline it. Otherwise better to keep it below 7K RPM.
My observation throughout the ownership:
At the time of writing this review, ODO stands at 52K KMs. 5.5 years. So far niggle free experience. During 2020 – 2021 bike was mostly idle because of the Coronavirus outbreak and lockdowns, otherwise, the ODO should be standing at 65K KMs or more. My work allows me to work from home which was a blessing on those days. I was financially unaffected by the lockdowns. I thank God for the same.
I take this occasion to name my bike (because it was never named and I feel sorry for that). I am naming it 'Lex'. She is cute in her own way. Isnt she?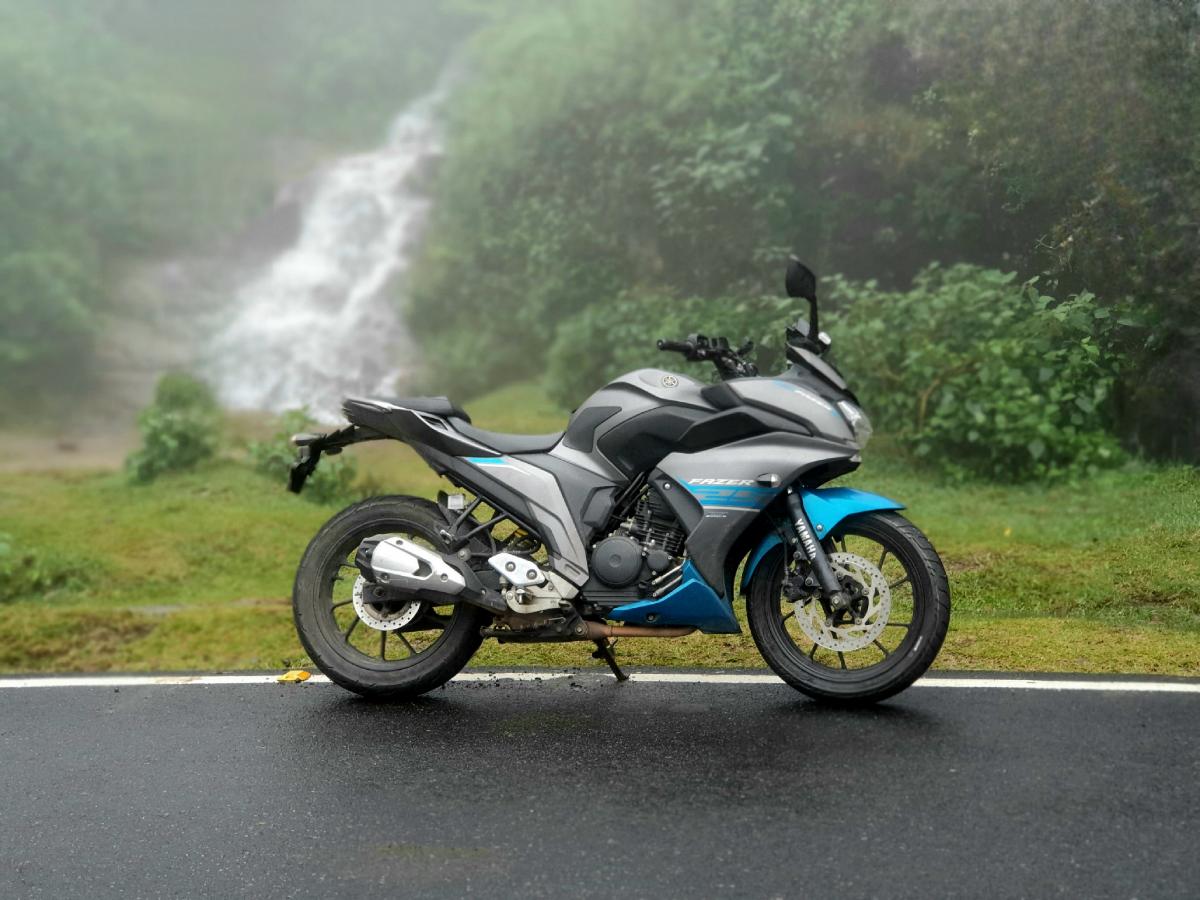 En route to Gopalswamy Hills, Bandipur
Goplaswamy Hills entrance. Pvt vehicles are not allowed. Only the Karnataka RTC bus is allowed.
This is the temple on top of the Gopalswamy Hills
Following set of pics taken during the visit to Bandipur Tiger Reserve and National Park
Deers are everywhere
Family
Road crossing
These guys are not easily seen
Legendary Neriyamangalam Bridge. It is the first Arch bridge in south India & the gateway to Munnar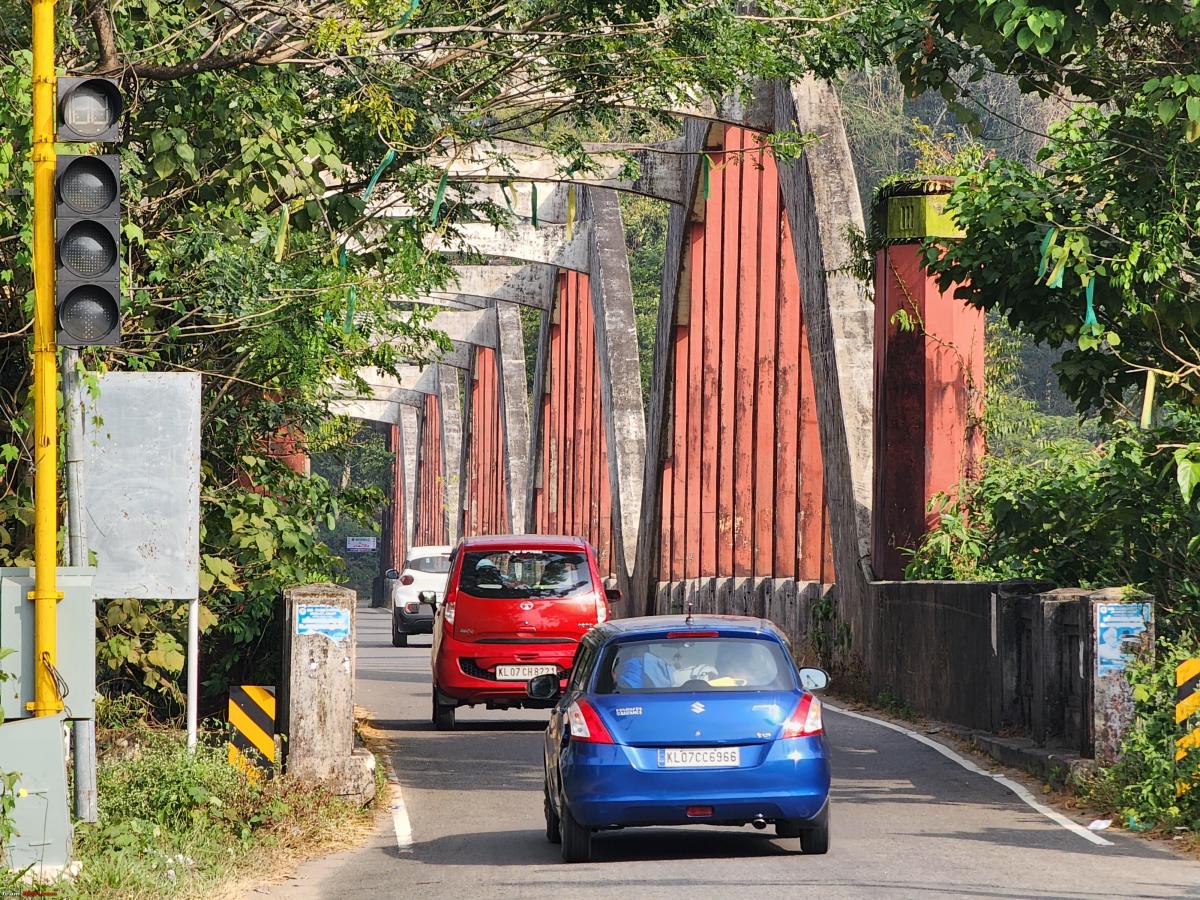 Now I am on a hunt for my next motorcycle. I am planning to write a thread on this after posting the ownership review.
Thanks all for bearing with me. Leaving some more pics of Lex below.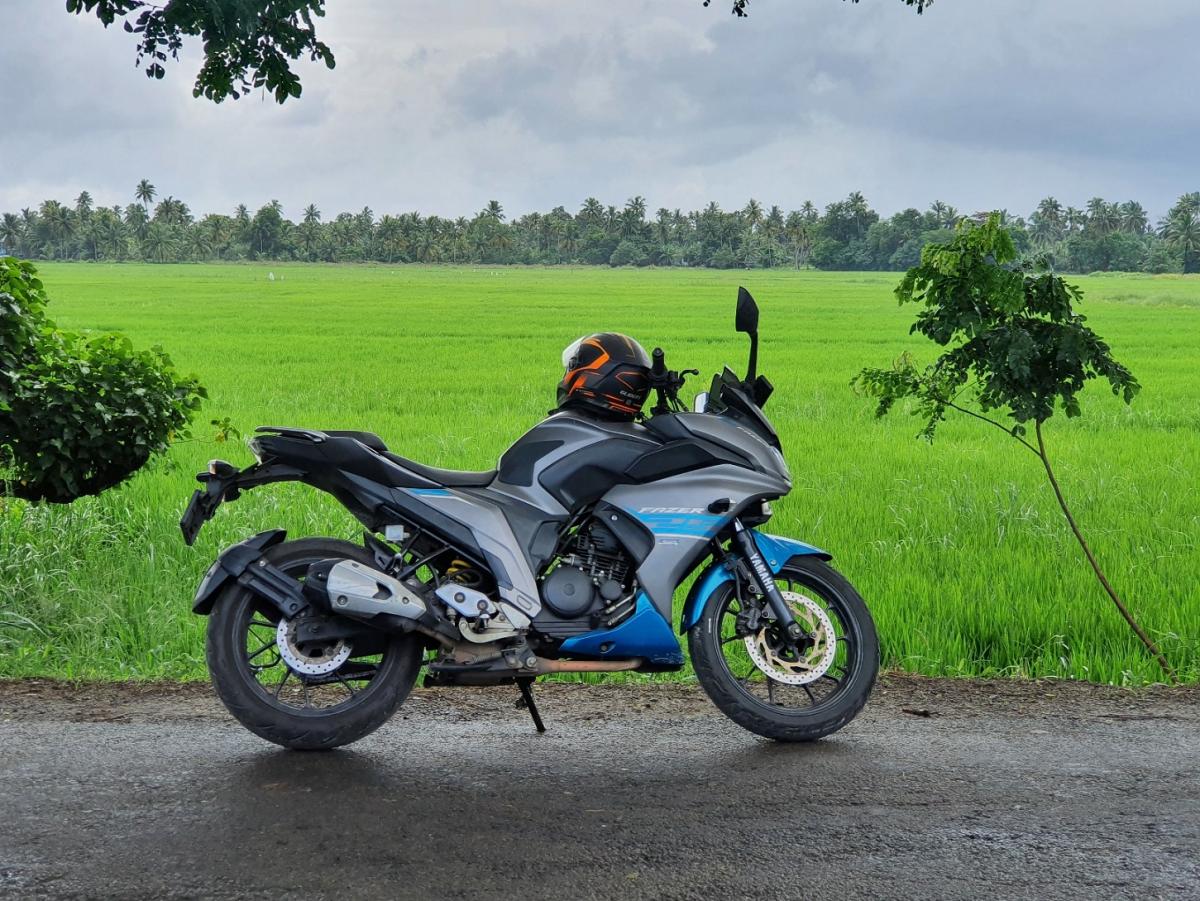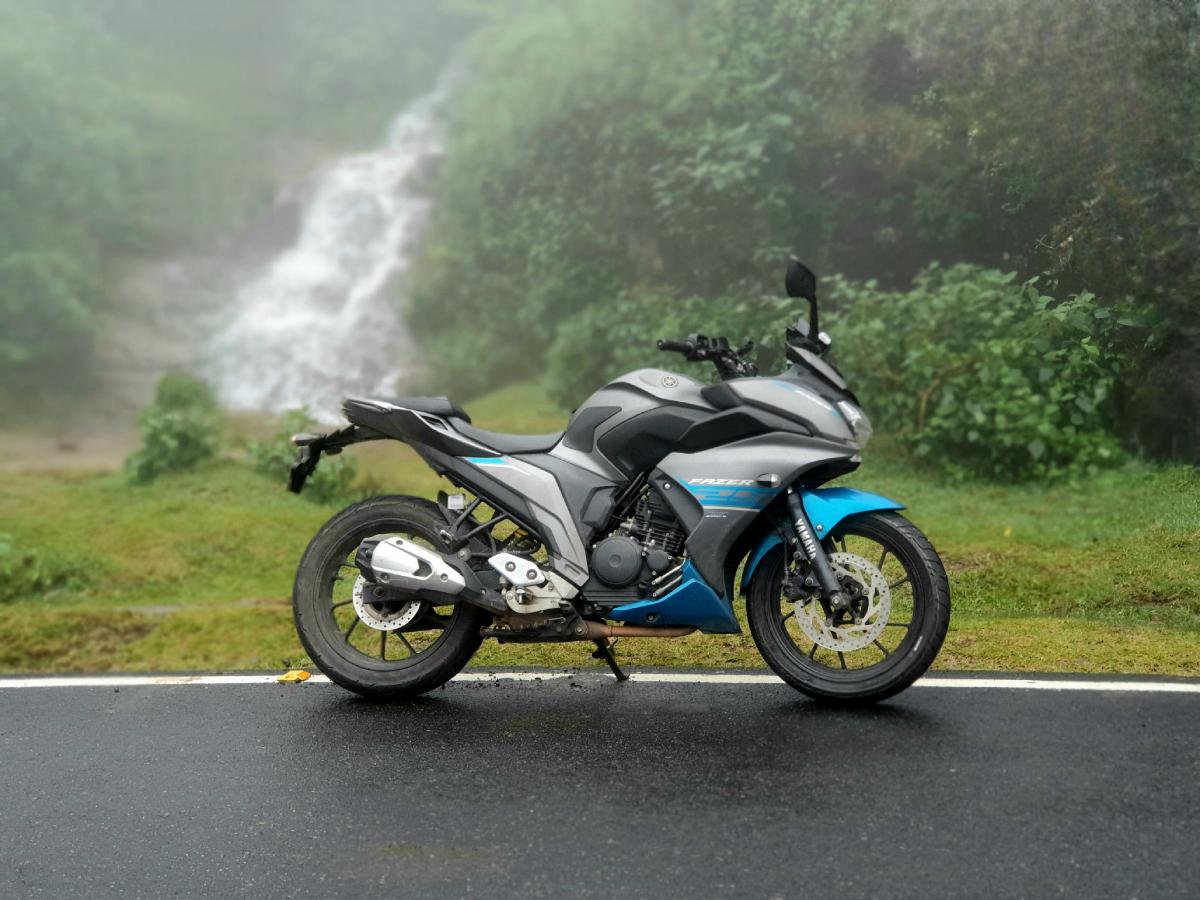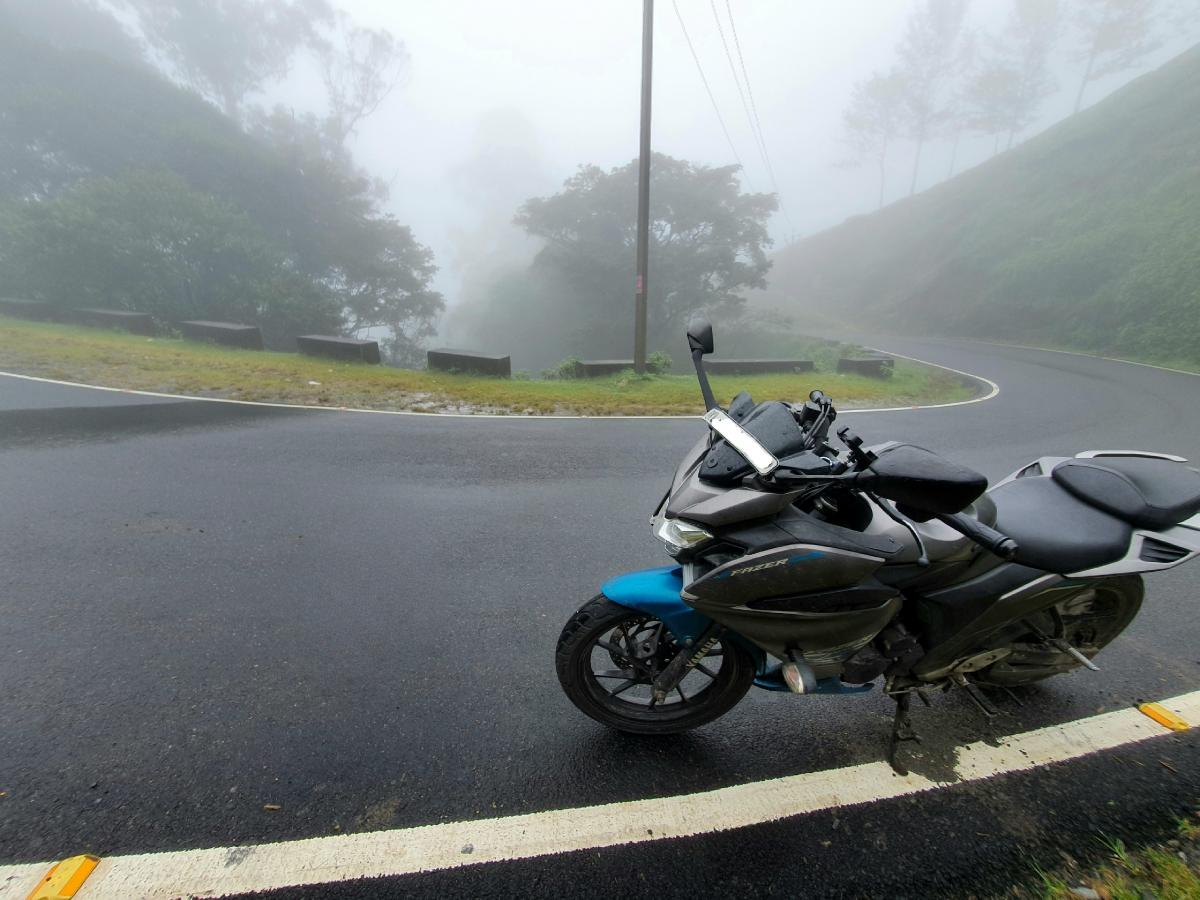 Check out BHPian comments for more insights and information.
Source: Read Full Article