Chancellor scraps plan to increase fuel duty in bid to keep cost of living down during ongoing Covid-19 pandemic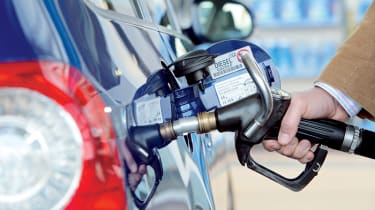 Fuel duty is to remain frozen at 57.95p per litre for both petrol and diesel for the 11th year running, the Chancellor of the Exchequer has announced.
Delivering his second Budget in the House of Commons, Rishi Sunak confirmed reports that a planned hike in fuel duty – which has remained at the same level since 2009 – had been scrapped.
He said: "Right now, to keep the cost of living low, I'm not prepared to increase the cost of a tank of fuel, so the planned increase in fuel duty is… cancelled."
Councils get £500m to fill 10 million potholes in 2021
Brian Madderson, chairman of the Petrol Retailers Association, welcomed the news, describing fuel duty as a "regressive tax". He added: "Despite employing over 100,000 people and serving as the sole lifeline to many communities, petrol retailers have long been burdened with excessive taxation. In future strategies to balance the public finances, our members must not be viewed simply as an easy cash cow."
Sunak also announced a raft of measures to support small businesses, which were welcomed by garages. Stuart James, chief executive of the Independent Garage Association, said: "Extending the furlough and business rate relief schemes will provide the financial assistance needed to help independent garages through this upcoming difficult period, so they can continue their essential work keeping vehicles in their local communities safe and roadworthy."
The 2021 Budget didn't make many specific references to the automotive sector, focusing mainly on the UK's economic recovery from the Covid-19 pandemic. Sunak indicated that steps would need to be taken to balance the books once the crisis was over, though, meaning this seems likely to be the last year in which fuel duty remains frozen.
Nothing was announced to alter the motoring-related announcements from last year's Budget, which saw the extension of the plug-in car grant and extra funding for building roads and filling potholes.
Check out the government's plans on road pricing here…
Source: Read Full Article