Overall mileage stands at 9.4 kml tank to tank.
BHPian pramods recently shared this with other enthusiasts.
Buying a Jeep Wrangler Rubicon is a heart-based decision. Most of us internally have a secret desire to have Rubicon, if not 4-door, then definitely the 2-door version. Unfortunately, Jeep only has two versions in India: Unlimited, called Sahara elsewhere in the world, and Rubicon. I had a hard time deciding on a more logical Sahara vs not so logical Rubicon. I have been in this situation before and made the wrong choice of going with 1200 GS, and I paid the price by doing a GS to GSA conversion on my own.
GSA experience solved the problem, and it must be Rubicon!
The buying experience was smooth, and I got the delivery in a week. The dealer suggested I wait and take the delivery in January or wait and get it registered in January, a valid suggestion; nonetheless, I wanted it to be as soon as possible.
I completed the payment formalities on 22nd December, and the vehicle was in the dealer's yard on 26th December.
Some of the pre-delivery inspections snap.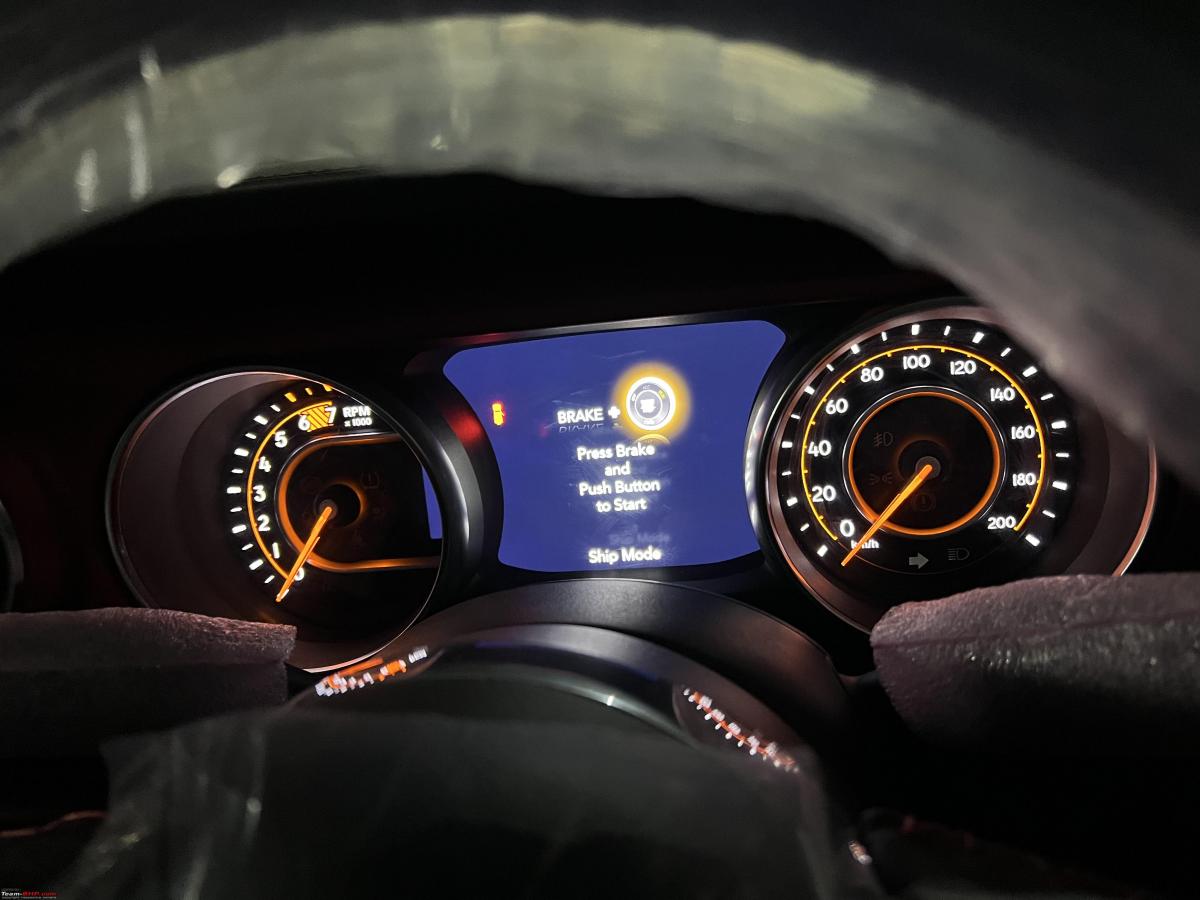 28th December, RTO formalities are done and ready for delivery. A moment I have been waiting for a long, long time.
The first thing was to ride out and fill petrol, a huge 81-litre tank (the dealer had filled in 10 litres, so it was 71 litres for me).
First Refuel at 94 kms.
70.91 litres
Once on the road, the thing was to test how it would behave on the highway and what it would take to leave with Rubicon. The plan was to take the Nagpur-Mumbai expressway and spend the night on the road, experiencing two new things Nagpur-Mumbai expressway and Rubicon. You have to force yourself to be attentive. The road is arrow straight with right banking making steering possible without any input from your side. Once you have crossed the entry toll booth, put the car on cruise control, and that's it. Boredom sets in as you are not doing anything, which may be very dangerous; if something pops up, you may need to be in the right state to respond!
I did 600 km on the expressway. The ride was good for the driver but could have been better for the passenger: Rubicon passenger seats, both front and rear as not that comfortable.
A total of 336 kms drive.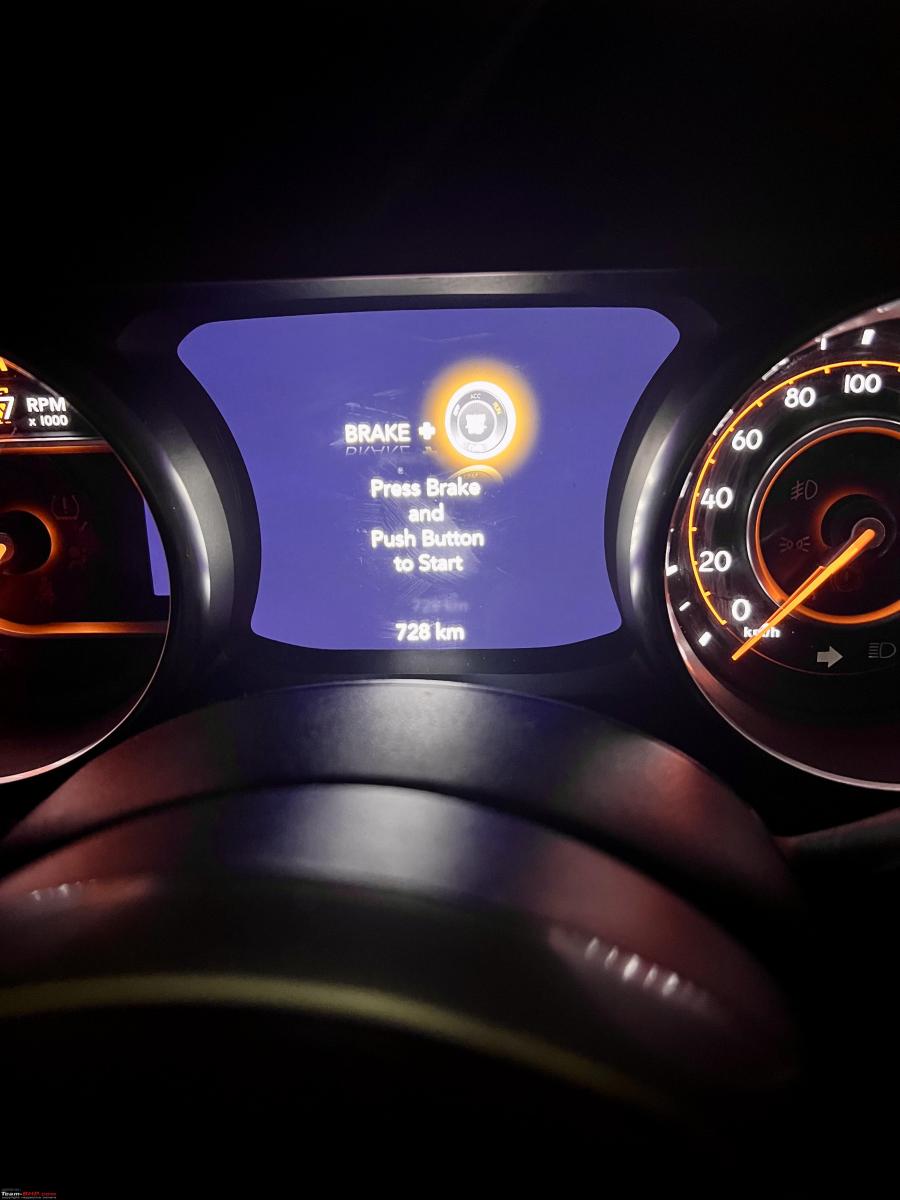 Back home and resting before an off-road ride.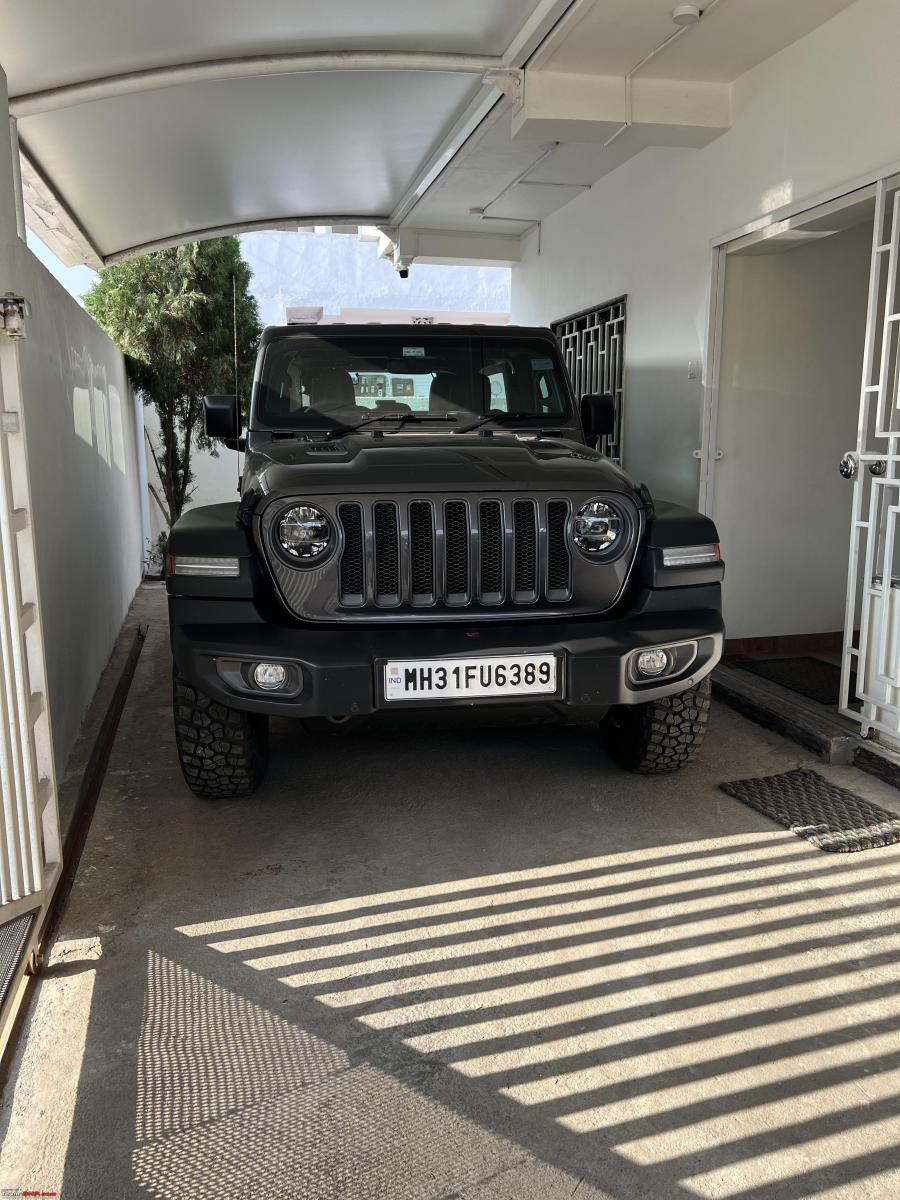 On day 2 of having Rubicon, I got in touch with an off-road trail club at Nagpur, Team Xtreme Adventure Club Pvt Ltd. They have a private off-road trail for off-roaders and went for a whole off-road experience in Rubicon.
Enjoy some of the off-road images. Unfortunately, I did not get my camera, drone, or other equipment to record this event. Nonetheless, I would be doing this complete trail next time (I completed only two trails, ordinary mud and rock) .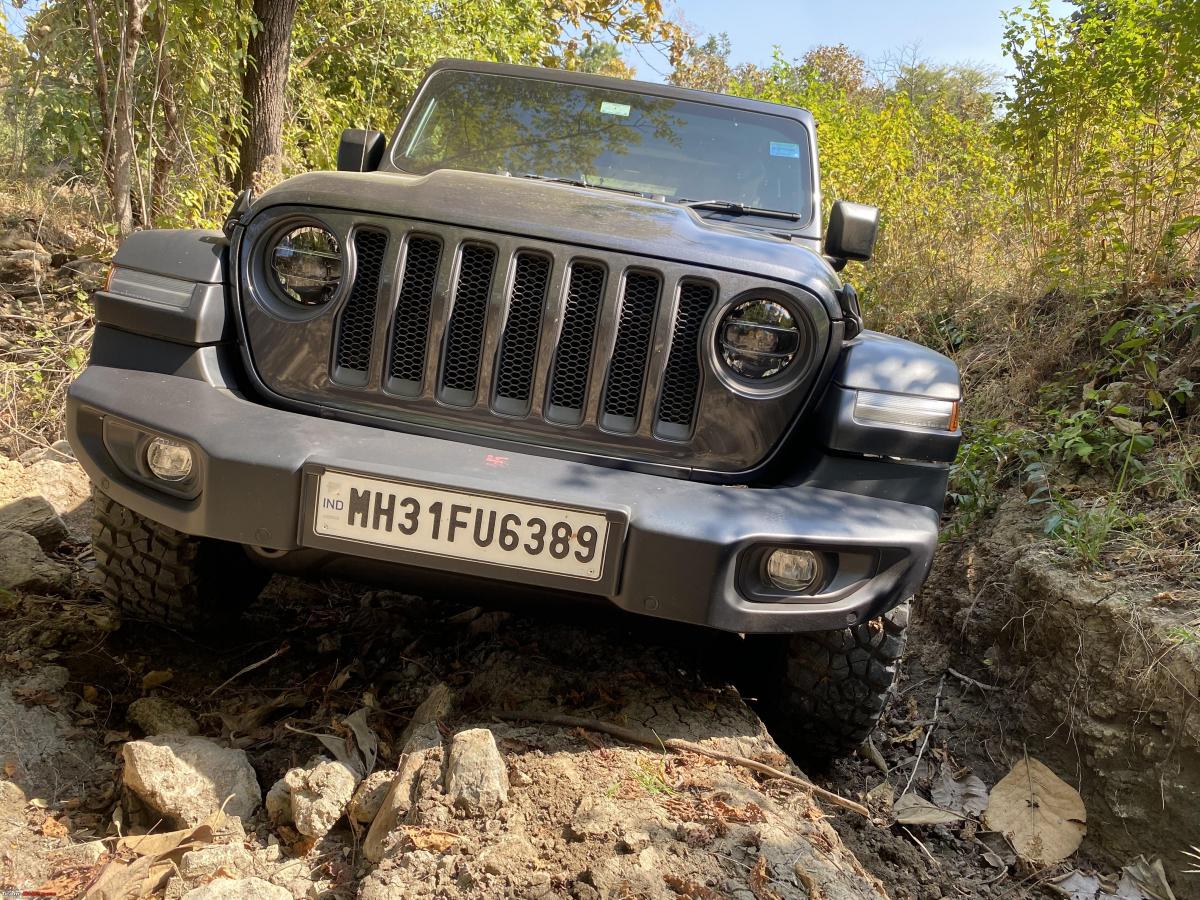 Jeep have to finally tow this out, it was royally stuck on chassis and nothing was working. Either a winch or a pull was required and there were only two of us!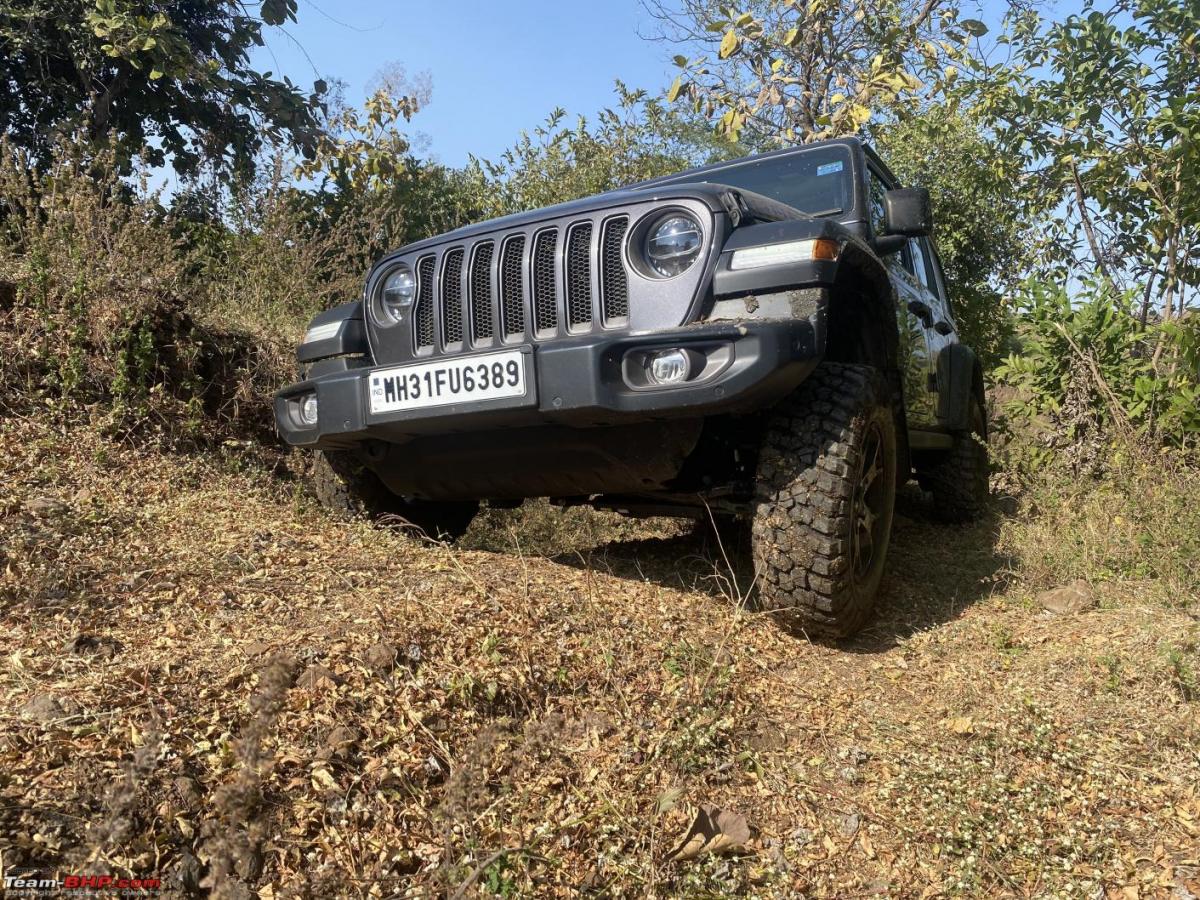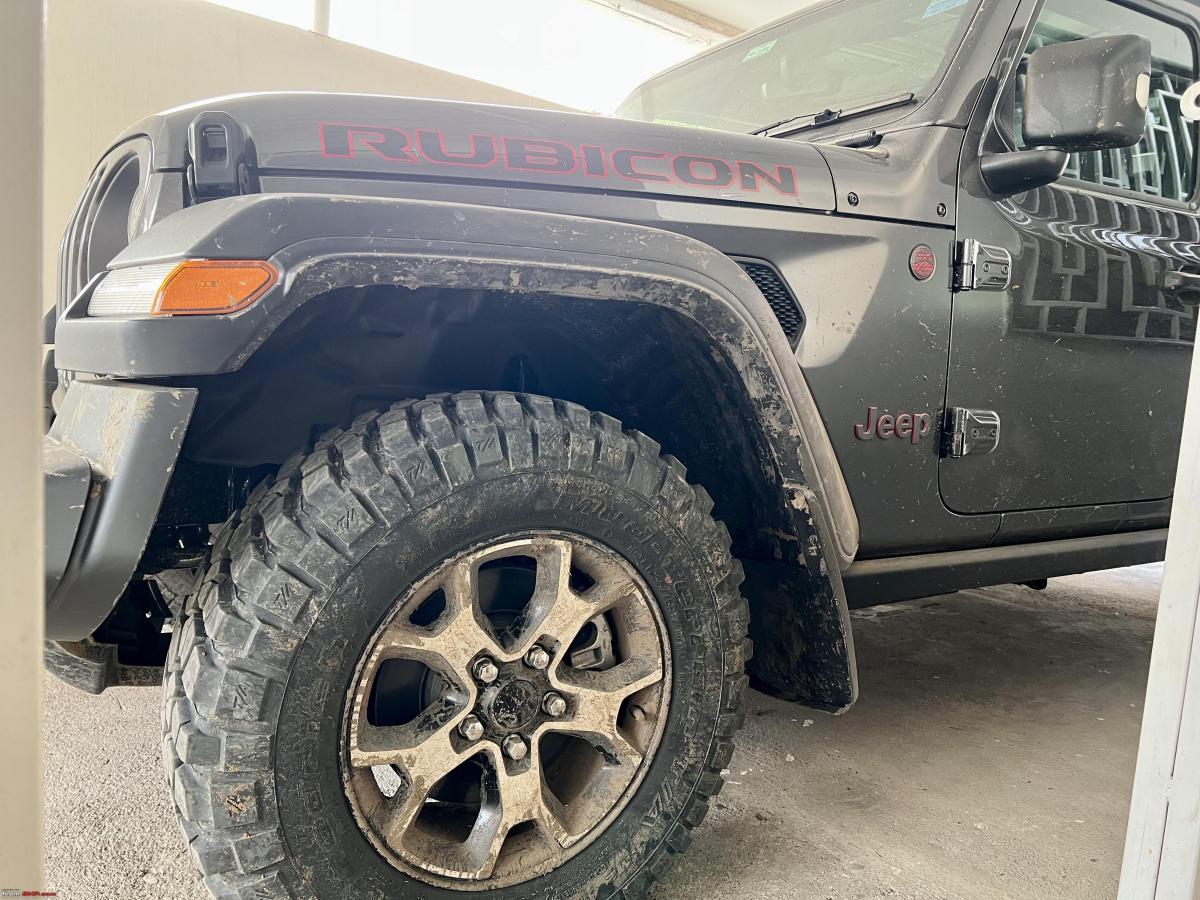 Overall, I have got 9.4kmpl tank to tank, a good part of the trip and the fuel computer in Jeep is very accurate, both manually calculated and the system computed as matching. I am hoping to get on to off-road trail more often  with Rubicon.
Read BHPian comments for more insights and information.
Source: Read Full Article